Govt. announces Rs. 25 b worth five mega housing projects
Friday, 12 May 2023 04:33 –      – 71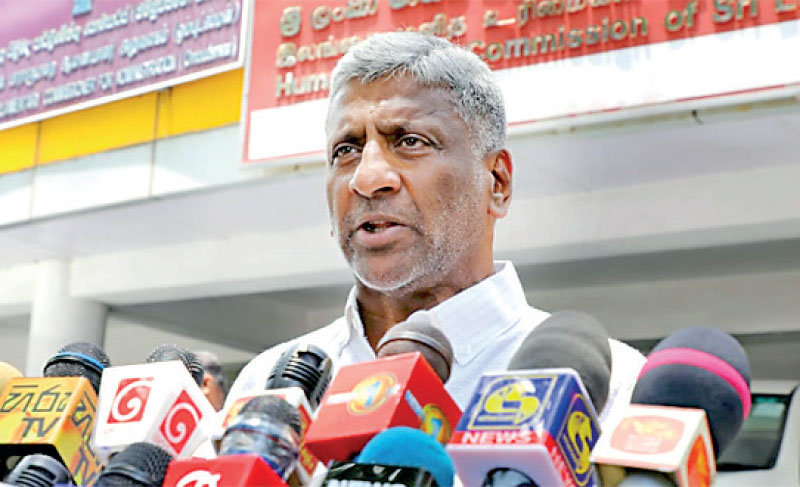 Urban Development and Housing Minister Prasanna Ranatunga 
---
Mega project will consist of 866 houses for middle-income families in next 3 years
Housing projects will be constructed in Welisara, Nittambuwa, Sri Jayewardenepura Kotte, Athurugiriya and Kaduwela 
Urban Development and Housing Minister Prasanna Ranatunga says projects are constructed by Urban Settlement Development Authority 
Says construction of Nittambuwa and Welisara housing projects starts this year
Asserts housing units will be made available for both public and private sector individuals 
---
The Government announced yesterday that five housing projects worth Rs. 25 billion will be constructed for middle-income families over the next three years.
Urban Development and Housing Minister Prasanna Ranatunga said this mega housing projects consist of 866 housing units and is planned to be constructed in Welisara, Nittambuwa, Sri Jayewardenepura Kotte, Athurugiriya and Kaduwela areas. These housing projects are constructed by the Urban Settlement Development Authority under the purview of the Urban Development and Housing Ministry.
Minister Ranatunga also asserted the housing units will be allocated for the individuals of both the public and private sectors who have contributed to the development of the country.
He also noted that out of these five housing projects, the construction work of the Nittambuwa and Welisara housing projects will start this year.
The Nittambuwa housing project consists of 100 three-room two-storey housing units and 30 two-room houses, whilst the Welisara housing project consists of 408 housing units. It consists of 204 two-room houses and 204 three-room houses.
The housing complex in Jayewardenepura Kotte consists of 160 housing units where 84 two-room houses, 72 three-room houses and four luxury houses are included. Athurigiriya housing complex consists of 60 housing units, which consist of two rooms. Kaduwela housing project consists of 108 housing units and it also consists of two rooms.
Minister Ranatunga said that the three housing projects have been referred to the National Planning Department for approval, adding that Nittambuwa Housing Project is a special project being built under the village concept.
Since 2009, the Urban Settlement Development Authority has provided 1713 houses for homeless urban poor people scattered all over the country. "These have been provided under a subsidised, instalment system for a long-term," he added.