Tahawwur Rana: US court approves extradition of 26/11 Mumbai attack accused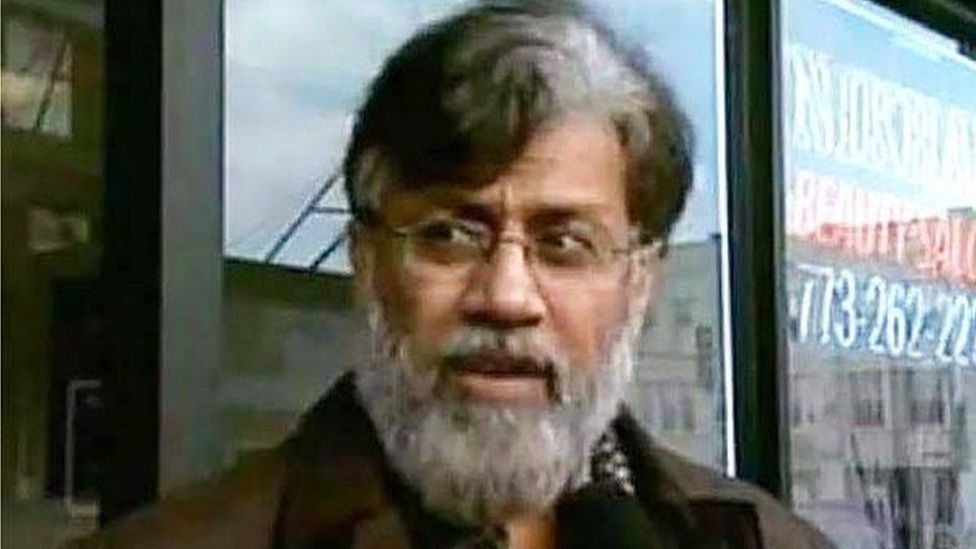 A US court has approved the extradition of Chicago businessman Tahawwur Rana to India where he is wanted for his role in the 2008 terror attack in Mumbai.
Rana was convicted in 2011 of supporting an Islamic militant group blamed for the attack on India's financial capital that killed 166 people.
But he was cleared of the more serious charge of helping plot the attack.
The businessman was arrested after an extradition request by India in 2020.
Rana, who denied all the charges against him, had challenged India's extradition request which was also supported by the US government.
But a court on Monday consented his extradition. The court said that Rana had been charged in India with criminal conspiracy, committing terrorist acts and murder – all of which are extraditable offences as per the treaty between US and India.
It, however, added that Rana will remain in US custody till the Secretary of State to India takes final decision on his extradition.
More than 160 people were killed in November 2008 when a group of 10 men stormed a train station, hotels and cafes and a Jewish centre, shooting and throwing bombs.
Indian authorities accused Rana, a Pakistani-born Canadian, of conspiring with his childhood friend David Coleman Headley to assist Pakistani militant group Lashkar-e-Taiba (LeT), which was blamed for the attack.
Prosecutors in the case said that in 2006, Rana allowed Headley to open an office of his Chicago-based immigration services firm in Mumbai, which Headley then used as cover to scout sites for the 2008 attack.
Rana was also accused of allowing Headley to pose as a representative of his firm in order to gain access to newspaper offices by feigning interest in purchasing advertising space.
Headley, who is serving a 35-year jail term in the US for his role in the attacks, testified against Rana in 2011.
Rana's defence team at the time said he was manipulated and mislead by Headley, an old friend from their days in a Pakistani military school.
In 2011, jurors at the federal court in Chicago convicted Rana of providing support to LeT and for his role in an aborted plot against a Danish newspaper. But he was cleared of charges of direct involvement in the Mumbai attacks.
In 2013, he was sentenced to 14 years in prison. In 2020, Rana was released from jail in the US on compassionate grounds after testing positive for the Covid-19.
He was arrested again after the extradition request by India.
BBC News India is now on YouTube. Click here to subscribe and watch our documentaries, explainers and features.


Read more India stories fro