SL to allow free visas for South Asian countries
Tuesday, 13 June 2023 00:31 –      – 77
Tourism Minister Harin Fernando aims to position SL more welcoming, accessible
Free visas can give competitive advantage over others to attract visitors, boost income, industry development, cultural exchange
Says hassle-free visa experiences are more likely to recommend destination to others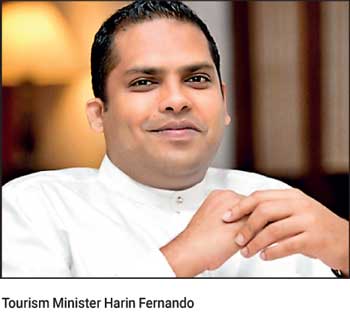 By Charumini de Silva
In a bid to boost economic activities, Sri Lanka is planning to allow free visas for South Asian countries soon.
"We are in the process of finalising the details to extend the free visa for SAARC (South Asian Association for Regional Cooperation) member countries very soon. By reducing the barriers to entry, we aim to position Sri Lanka as more welcoming and accessible," Tourism Minister Harin Fernando told the Daily FT.
In a competitive global tourism market, offering free visas can give a destination a competitive advantage over others to attract visitors, boost income, and industry development and facilitate greater interaction between cross-cultural learning.  Fernando said travellers from the region can apply for a prior visa without a cost via Electronic Travel Authorisation (ETA) — the official online authorisation to visit the country.
"All they need is to complete some basic entry requirements online to obtain the free visa," he said, adding that these are required for immigration policies.
The Tourism Minister first mooted a free visa scheme during the shoulder season for Indian travellers till October. However, after discussing with the President and Senior Advisor to the President Sagala Ratnayake, the move has gotten the green light to be implemented soon.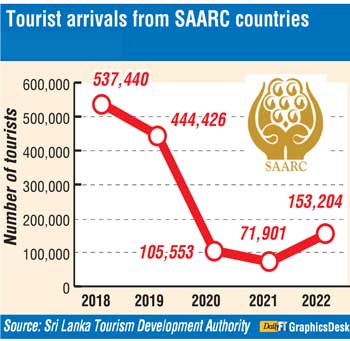 The ETA is initially limited to 30 days from the date of arrival, but it may be extended for up to six months.
Minister Fernando emphasised that travellers who have had a hassle-free visa experience are more likely to recommend the destination to others. "Implementing this free visa scheme can boost the destination's image and reputation further. More tourists mean a higher demand for services and products, benefitting the entire scope of the economy via new business opportunities, investments, entrepreneurs and job seekers. The economic impact of visitors within the country compared to the $ 20 visa fee is huge. Extending a free visa scheme will not only benefit the tourism industry, but the entire economy," he said.
Tourism accounts for close to 5% of Sri Lanka's economy. Free visa schemes can stimulate economic activities by creating new jobs in various sub-sectors including, hospitality, transportation, retail and entertainment. The influx of tourists and their spending can have a positive multiplier effect on the economy.
He noted that the successful implementation of the initiative can also help Sri Lanka to further expand it for all countries in future, which will promote diversifying the visitor demographics, attracting a wider range of travellers and expanding the products and market.
The industry is hopeful of achieving its upwardly revised target of two million visitors and an income of over $ 3 billion in 2023.
Tourism earnings in the first five months of 2023 were at $ 827.8 million, reflecting a 30.4% increase from the corresponding period of last year, whilst May earnings stood at $ 131.5 million, the latest Central Bank data released showed.