COPF approves Parliamentary Budget Office Bill

Saturday, 17 June 2023 00:00 –      – 20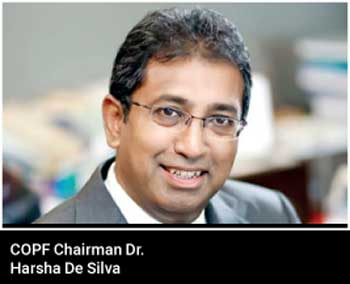 The Committee on Public Finance (COPF) yesterday approved the Bill for the establishment of the Parliamentary Budget Office with one amendment to be made.COPF Chairman Dr. Harsha De Silva said that this legislation was long overdue and would inject some much-needed independence in the analysis process.

The Committee scrutinised key areas of the Bill and paid special attention to:

• The scope of the budget office with regards to evaluations done on economic cost and revenue generation only. There is no mandate to evaluate social impact.

• The selection process is through an advisory committee consisting of the Chairs of the Public Finance and Ways & Means Committees and the Deputy Speaker of Parliament. This advisory committee will help the Secretary General of Parliament shortlist candidates for selection by the Constitutional Council for the Parliamentary Budget Office.

• The ability of the Budget Office to stay consistent with the National Physical plan and disseminate information in strict compliance with the Act that ensures that no sensitive data of compromising nature would be shared.

Further, a new provision grants the ability for leaders of recognised political parties to forward their own party economic manifestos to the office for independent analysis. This enables greater transparency and accountability by aspiring candidates who will have to have scientific methodology to their manifesto provisions.

COPF Chairman stressed that the Parliamentary Budget Office is an independent entity enshrined by legislature to analyse what has been proposed using alternative methodologies to see what the financial impact on the forecasts are.