Vish appointed to HNB Board
Monday, 19 June 2023 02:35 –      – 55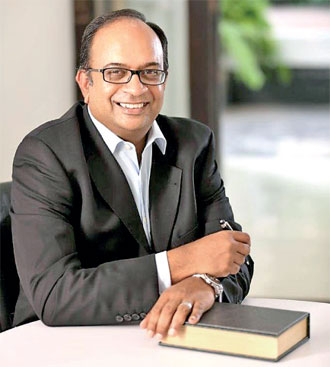 Vish Govindasamy
---
Business leader Vish Govindasamy has been appointed to the Board of Hatton National Bank PLC as an Independent-Non-Executive Director with effect from 16 June.
Govindasamy holds an MBA and a BSc in Electrical Engineering from the University of Hartford, USA. Before moving to Sri Lanka, he had several leadership roles in finance and management in the USA.
With over 26 years at its helm, Govindasamy is the Group Managing Director of Sunshine Holdings PLC, a diversified conglomerate which is today one of Sri Lanka's top 50 listed companies.
He is a fellow member of the Institute of Certified Professional Managers of Sri Lanka and is currently the Chairman of the Ceylon Chamber of Commerce.
Before his current position at Sunshine Holdings, Govindasamy was the CEO of Watawala Plantations, a diversified plantation management company in partnership with TATA India. At Watawala, he is largely credited with having played an instrumental role in successfully transforming a Government owned plantation company after privatisation into the highest capitalised regional plantation company to be listed on the Colombo Stock Exchange. He also is credited with creating the Brands Zesta, Watawala and Ran Kahata which are the leading tea brands in Sri Lanka today.
With the latest appointment the Board of HNB PLC comprises Nihal Jayawardene (Chairman), Jonathan Alles (Managing Director/CEO), Devaka Cooray, Dilshan Rordrigo, Madu Ratnayake, Dr. Prasad Samarasinghe, Osman Chandrawansa, P.Rimoe Saldin, Kithsiri Gunawardena, and Rasitha Gunawardana.