In post-colonial Sri Lankan history, events that unfolded last July were historically important for many reasons, starting from forcing democratically elected President Gotabaya Rajapaksa to flee the country fearing for his life due to mass protests, and the resignation of top government leaders in a move that was unprecedented in the country's political history.
However, many chapters in this dark period of the country are yet to be written as President Ranil Wickremesinghe, a critical player involved in political developments in his capacity as then Prime Minister, later Acting President and then President, recounted those days in an international forum this week.
Only a handful of people were with him when he was sworn in as Acting President before the Chief Justice at a Buddhist temple near his then residence in Kollupitiya in the early hours of a morning in the tense capital of Colombo. A photograph was taken on the occasion as proof of the event, but the head monk did not want the photograph published.
During a fire-side chat with former Canadian Prime Minister Stephen Harper at a forum on the sidelines of celebrations marking the 40th-anniversary of the International Democrat Union (IDU), a global alliance of the Centre-Right, in London on Thursday, the President recalled circumstances that paved the way for his presidency and the country's journey towards economic recovery.
After the Prime Minister's office was besieged by protesters soon after the Presidential Secretariat was overrun by them, plans were underway to do the same with Parliament, he said.
When protesters were planning to storm the Parliament complex, President Wickremesinghe had to take decisive steps. What follows is from the President's remark:
"I then directed the Army commander, reminding him of his responsibility to protect the Parliament building. I stressed that we could deploy the best battalion in Sri Lanka, even without arms, to confront the protesters. Remarkably, the unarmed battalion successfully managed to quell the protests, but unfortunately, 24 soldiers were injured in the process."
"At that moment, I realised it was time for me to step in and assume control. The President had already submitted his resignation, yet nobody was willing to allow me to be sworn in as the Acting President within any official buildings. I made a conscious decision not to use Parliament or the Chief Justice's residence, nor any of the other buildings occupied by ministers."
"Instead, I had to resort to a family temple near my house. Early in the morning, I went to the temple, accompanied by the Chief Justice, where I took my oath of office. To maintain secrecy, the priest requested the location of the temple not be disclosed. There was a photograph capturing the moment I was being sworn in, but the temple's whereabouts remained unknown."
He was asked about Sri Lanka's foreign policy. He said Sri Lanka's future is with Asia and maintaining strategic alliances with India, Japan, China, South East Asia and even with the Middle East (West Asia).
"We value our relations with the US," he added and referred to relations with the United Kingdom and the Commonwealth. It seems only Latin America was left out.
Being a Canadian, the former premier asked about reconciliation in Sri Lanka with the end of the northern separatist insurgency. The President said he was working on it, continuing the process he had started when he was Prime Minister some years ago and listed out the plans he had. He did not elaborate on the devolution plans, saying he was discussing matters on the subject.
Next month marks one year of anti-government protests and incidents that saw violence, backdoor deals and political manoeuvres. An authoritative narrative on what transpired is yet to be written.
---
Parliamentary bill for study on King Ravana, and little known aspects of that era
When Parliament convenes next month, one of the motions in the Order Book is to secure Parliamentary approval for a "systematic study" about King Ravana.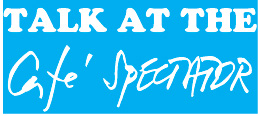 The private member's motion, filed by Samagi Jana Balawegaya (SJB) Parliamentarian Buddhika Pathirana reads that "a study on King Ravana by a panel of experts will unveil a hidden period of time in Sri Lankan history, and use the knowledge that King Ravana possessed for the uplifting of the country and enhance the attitudes in the country about him, even though specific historical information about him is not available."
The motion is scheduled to be taken up on July 7.
For some, King Ravana is a mythological hero but for others, he is a ten-headed villain as the Indian epic Ramayana portrayed in its scripts. Back home, Ramayana Trails which consist of some 21 spots including Seeta Amman Temple, Muneeswaram, Thiru Koneswaram and the Ravana cave feature prominently in the local tourism industry, targeting Indian tourists.
---
Oxford Award for Lankan Pathologist Prof. Malik Peiris
World renowned Pathologist and Virologist Professor Malik Peiris was among the eight recipients of honorary degrees at Oxford University's Encaenia ceremony held on Wednesday.
As a ground-breaking academic of Virology at the School of Public Health at the University of Hong Kong, with a particular interest in emerging virus diseases, Prof. Peiris played a key role in identifying the novel coronavirus that caused SARS in 2003, according to a note issued in view of the Encaenia ceremony.
Prof. Peiris is not an unknown figure locally as he was one of the few authoritative voices who out-rightly rejected pseudoscience theories peddled by local politicians and so called medical experts who claimed the burial of dead bodies of COVID-19 victims could lead to the spread of coronavirus resulting in forced cremation of victims from the Islamic faith.
The citation on Prof. Peiris reads that he was born in Kandy, received a Commonwealth Scholarship to study virology at the Sir William Dunn School of Pathology at the University of Oxford, where he was awarded a DPhil in 1981 before his appointment to develop clinical virology services at the Queen Mary Hospital in Hong Kong, where a new laboratory was at the forefront of responses to outbreaks of avian influenza (1997), SARS (2003) and the influenza pandemic (2009).
Prof. Peiris is a Fellow of the Royal Society of London and a Foreign Associate of the National Academy of Sciences, and was awarded the Silver Bauhinia Star (Hong Kong SAR).
---
Our Government Printer leaves and returns
Government Printer Gangani Liyanage, who will retire from service today (June 25), will be re-recruited to the same post on contract basis with effect from her date of retirement.
A proposal to re-recruit Ms Liyanage to serve as Government Printer on contract basis for one year was approved by the Cabinet earlier this month.
---
Police seek Interpol help to track down 'Prophet' Jerome
Despite the Police waiting with a warrant for the return of self-proclaimed 'prophet' Jerome Fernando, he seems to have been busy conducting events across the globe. Earlier this week, his official social media accounts distributed brochures for in-person events in London.
Earlier, the Police said they would seek Interpol assistance to track the self-styled 'prophet' and bring him to the country to face charges as it expanded its investigations for money laundering in addition to charges of harming religious harmony due to a 'hateful' speech targeting other religions. Interestingly, his lawyers have withdrawn the Fundamental Rights (FR) petition filed before the Supreme Court seeking an order preventing his arrest by the Criminal Investigations Department (CID) on Wednesday as well.
His family that returned to the country said, soon after touch down on Lankan soil, that the God-man was in good health and will be returning to Sri Lanka "soon."
---
After waiting for three years, eye patient gets lenses from President
The delay in eye surgeries due to the non-availability of lenses has been an issue in many State-run hospitals.
One such patient from Kandy had been waiting for his turn for the past three years. The response from the Kandy Hospital was that it did not have the lenses.
An appeal was sent to the President's office in February this year and considering the plight of the patient, within a short time two lenses were provided from the eye hospital in Colombo and the operation was performed.
The family has thanked the President's office for its intervention.
But, given the situation where many more are waiting for medical attention, more appeals are likely to follow.
---
One importer gets reduced tax rate; top officials allegedly linked to him
Conflict of interest is one of the areas which the new Anti-Corruption Bill will be addressing. In the past it has been known that certain
decisions on tax waivers
have served the interest of traders more than the farmers or consumers.
Questions have been raised on how recommendations have been made to reduce taxes on maize imports.
Approval has been granted to import some 10,000 MT of maize for Thriposha production to a private company at the rate of Rs 25 a kilo, when the normal tax is Rs 75 for a kilo. Approval also has been granted to import soya bean meal under the same concessions. Three officials known to have a hand in the decision and acted in favour of a particular company are apparently known to the importer. These officials continue to work in the public sector.
Meanwhile children's right groups say Thriposha is not provided to children in many schools.
---
Report alleges Gotabaya destroyed Police reports of mass grave
A damning report compiled by four organisations, including South Africa-based International Truth and Justice Project (ITJP), alleges former President Gotabaya Rajapaksa reportedly destroyed Police records of a mass grave discovered in the country, when he was the military coordinator during the JVP-led insurrection of 1988-89.
The same organisation, along with a United States law firm filed a civil damages case in California against President Rajapaksa on behalf of a torture survivor Roy Samathanam, a Canada based individual who alleged he was detained by the Terrorism Investigation Department (TID) and was subjected to torture in 2007 as the department came under the purview of then Defence Secretary Gotabaya Rajapaksa.
With President Rajapaksa thrown out of power but then returning home after being forced to flee last July, Mr Samathanam also returned to the country early this month and took part in several meetings ranging from diaspora-led donation camps in the North to members of senior Buddhist clergy and even with a senior Cabinet Minister recently for his plans to "do something for his home country."
The hounding of the Rajapaksas continue unabated in Western countries by the likes of Mr. Samathanam, many of whom were still bitter for the defeat of the Liberation Tigers of Tamil Eelam (LTTE) on the battlefield in 2009.
Now in retirement, being rejected by the people of Sri Lanka without ethnic differences last year, former President and one-time Defence Secretary Gotabaya Rajapaksa marked his 74th birthday this week with religious
activities.