String hopper blasphemy: Food for thought over Sri Lankan cuisine
View(s): 192
The diplomatic community has weighed in to a seemingly nonsensical tweet by a foreign tourist who was critical of Sri Lankan cuisine. This has ignited the local Twitter community that rushed to the defence of Sri Lankan dishes.
Dan Qayyum, a tourist visiting Sri Lanka, posted a lengthy tweet on Friday complaining about the "lack of notable dishes" in Sri Lankan cuisine and "general disinterest" Sri Lankans have for food or flavour.
Qayyum had included a photograph of string hoppers in his tweet. "The most highly recommended dish was string hoppers (Pictured). How can anyone be excited about this?" he asked. He said he had "never seen a people so dispassionate about food."
The tweet generated a furious reaction from the Sri Lankan Twitter community. Many attacked Qayyum for what they saw as a narrow view of local cuisine. Others pointed out that string hoppers are not supposed to be eaten plain and there are many varieties of curry or sambol to eat them with. Users shared photographs of delicious-looking Sri Lankan meals, noting that Qayyum had clearly not
appreciated the full richness of Sri Lankan cuisine.
A number of notable personalities also came to the defence of Sri Lankan cuisine, including several current and former foreign diplomats.
"In my experience, saying that Sri Lankans have a general disinterest for food and the food they produce is bland/flavourless is about as accurate as saying Sri Lankans don't care at all about cricket," tweeted New Zealand's High Commissioner Michael Appleton.
"Honestly, I love the food here. BUT, do you find authentic Sri Lankan food in tourist areas? Not so much. Why? Maybe it's because typical ingredients like #kochchi and #lunumiris can take some getting used to… but it's totally worth the effort!!!" commented Eric Walsh, Canada's High Commissioner.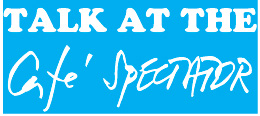 "At the very least he (Qayyum) is sleeping through breakfast. To be fair, some Lankans do worry that foreigners will not be able to handle the flavour of the cuisine and will try to dumb it down. On the other hand, it's not hard to overcome that by showing a little interest," tweeted former Canadian High Commissioner David McKinnon.
Some meanwhile, observed that the tweet had brought Sri Lankans from different communities and political ideologies together, in rushing to defend local cuisine. "Not since the Aragalaya have I seen Sri Lankans come together like this. All it takes is some string hopper blasphemy," commented Sri Lankan Author Amanda Jayatissa.
---
Lukewarm reception for former President Maithri in Jaffna
Former President Maithripala Sirisena was in Jaffna last week trying to rally some political support in the Northern province. He was accompanied by Angajan Ramanathan, the Sri Lanka Freedom Party's lone Parliamentarian in the province.
With the former President was his son Daham Sirisena and one time "monitoring MP" of the Foreign Ministry, Minister Sajin Vaas Gunawardena. The trip included lunch at the well-known vegetarian restaurant, the Malayan cafe, located in the city. Others present posed for some photos before they proceeded to the next meeting.
The visit came as an eye-opener for the former President when it came to testing his popularity in the region. In the 2014 Presidential polls, he secured the highest number of votes from the North and East, and this cemented his victory. The one-time "reconciliation" driven President was not as popular as he thought he would be now in the region considering the turnout at his engagements.
One of the groups they met during their brief stay was a group of Northern fisherfolk who explained their difficulties due to the ongoing Indian poaching issue in Sri Lankan waters, illegal fishing and Chinese export-oriented sea cucumber farms that were popping up on the Northern coastal line.
After the meeting, the former President said since the "elected representatives of the region" kept mum on these issues, he assured the fisherfolk representatives that he would take up the issues soon.
One elderly fisherman from Vadamarachchi who took part in similar meetings in the past with the then President was heard asking his colleagues what the former President did for Northern fisherfolk during his tenure when in addition to being an Executive President, he held the post of Defence Minister as well, while Indian fisherfolk were poaching in Sri Lankan waters. There was no response from his colleagues as they left the venue after handing over the petition.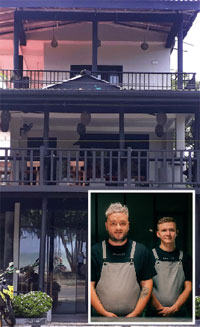 ---
President on recipe for good tourism: Russians & Ukranians cooking Japanese food in SL 
Russia and Ukraine may be at war in their countries–but their citizens seem to be united here in Sri Lanka. A Weligama restaurant operated by a Russian has employed Ukrainians as staff members, including the head chef. They prepare Japanese food.
President Ranil Wickremesinghe, this week addressing the 67th summit of The Travel Agents Association of India (TAAI), at Bandaranaike Memorial International Conference Hall (BMICH) said the tourism sector had diversified to a point where a Russian was preparing Japanese food at a restaurant at Weligama.
He added that the Russian-Ukraine crisis has also created positive tourism activities in Sri Lanka. Addressing the gathering, the President said: "High Commissioner Gopal Baglay, yes, you have seen Ella but I have got to show you something else. Do you know there is a Russian chef who is operating a Japanese Restaurant in Weligama?"  He added that if they were to travel to Batticaloa, they would be able to eat a biriyani dish made with 24 eggs, and he stressed on the need to promote such projects.
---
Indian envoy boycotts Chinese stalls at Colombo exhibition
The 8th Construction, Power & Energy Expo 2023 was declared open on Friday at the Bandaranaike Memorial International Conference
Hall (BMICH) by India's Deputy High Commissioner Vinod K. Jacob.
It is the premier exhibition in Sri Lanka's construction, interior products, power and energy-related sectors. This year's exhibition was held from July 7 to 9 and also included international pavilions containing stalls from China and India.
After declaring the exhibition open, the Indian Deputy High Commissioner walked through the Indian pavilion and visited many of the stalls.
Those who were in attendance also expected he would visit the Chinese section of the exhibition. The Deputy High Commissioner however, left immediately after visiting the Indian section and made no move to step into the section containing Chinese stalls.
Many of those in attendance wondered openly whether geo-political tensions between the two Asian rivals had forced the diplomat to pointedly avoid visiting the Chinese side of the exhibition and if it amounted to a violation of sovereignty.
---
Judge warns SLPP MP; no politics in justice
Following the recent controversy over the Kurundhi archaeological site in
Mullaitivu, an inquiry was held on Tuesday under the guidance of Magistrate T. Saravanaraja at the scene with relevant officials from State departments and lawyers.
The inquiry was focused on whether any new construction work was carried out by parties violating the court order issued earlier not to undertake any such work until further notice.
Coincidentally or not, former Minister and Sri Lanka Podujana Peramuna (SLPP) Parliamentarians Sarath Weerasekara and a group of his supporters happened to be at the scene as the magisterial inquiry was underway.
As inquiries were going on, the SLPP MP tried to introduce himself and attempted to make representations on the highly disputed land mixed with contested history. The judge refused to accept his representation and warned that it is a judicial inquiry and no politicians or parliamentarians can make any comments in this regard. Thereafter, the former Public Security Minister left the scene without any further ado.
---
Nawagamuwa Police probe attack on monk and two women
Public Security Minister Tiran Alles has instructed the Police to immediately arrest those responsible for stripping naked and assaulting a Buddhist monk who was in the company of two women in a bedroom.
A video of the incident has gone viral on social media in recent days. It shows several individuals stripping and assaulting a fairly well-known Buddhist monk and two women with poles and rods, while hurling insults at them.
Minister Alles has stressed that no one can take the law into their hands in such a manner and has ordered Senior Deputy Inspector General Deshabandu Tennakoon and the Nawagamuwa Police Chief to immediately arrest those responsible for the attack on the monk and the two women.
Neither the monk nor the women have made an entry with the Police however. Social media clips also circulated pictures of the monk tying sacred threads (nool) on prominent politicians.   Eight suspects have now been arrested and remanded over the incident.
---
Six figure salaries for TRC personnel
If one were to look at the recent vacancy notice issued by the Presidential Secretariat for the Interim Secretariat for the proposed Truth and Reconciliation Commission, one may wonder whether the quoted salaries are based on the government pay scale or in the Non-Government Organisations (NGOs) sector.
For the full-time basis Head of Division post, with tasks of overseeing legal and policy matters, Rs 350,000 is quoted as an all-inclusive salary. Almost all ten other vacancy slots that are related to IT, Public Relations and legal affairs are in the pay scale of Rs 250,000 to Rs 160,000. The salaries include allowances for vehicle, fuel and telephone expenses.
The office was established following a Cabinet decision with the Presidential Secretariat, given the responsibility of carrying out activities in preparation for the formal launch of the
proposed Commission.
These activities include the formulation of necessary processes and mechanisms for the operation of the Truth and Reconciliation mechanism, drafting of necessary rules and regulations, identification of technical assistance required etc and other issues, according to the notice. A local NGO worker who was taken aback by the notice said he was interested in applying for a short stint in the government sector, but was somewhat worried about whether the whole salary package was applicable to taxes or excluded allowances.