King of the Big Stomach: Chinese eatery in trouble over dumpling-eating race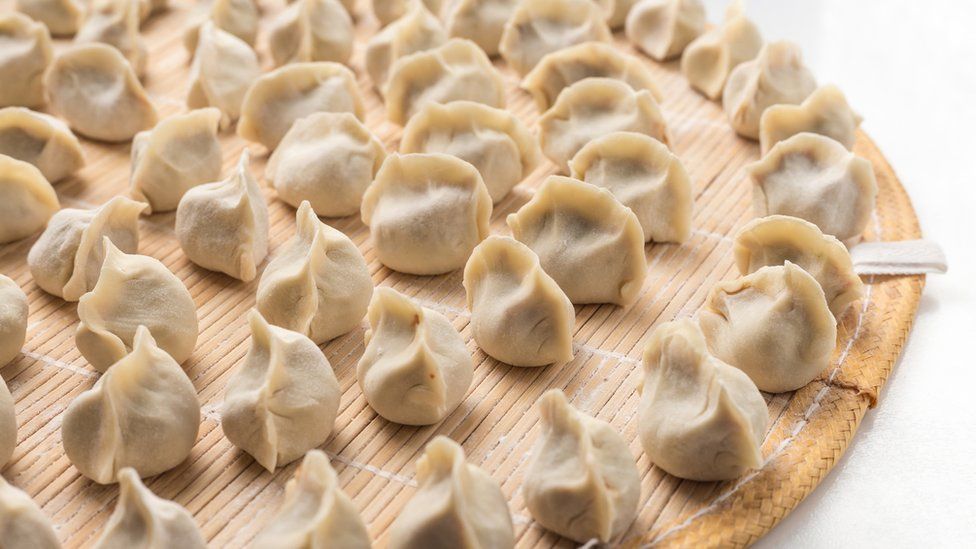 China is investigating a restaurant over a dumpling-eating contest that allegedly flouts anti-food waste laws.
Those who finish 108 spicy dumplings at the fastest time win a free meal and the title "King of the Big Stomach".
But the viral challenge has "misled" people into ordering excessively, resulting in wastage, authorities say.
China enacted laws in 2021 to tackle what leader Xi Jinping described as a "shocking and distressing" squandering of food.
Two years on however, people are still adjusting to the regulations. After all, China is a country where hosts offering more food than their guests can stomach is regarded as a form of hospitality.
At least 34 million tonnes of food are wasted in Chinese restaurants every year, according to a 2020 survey conducted by China's national legislature.
The eatery in Sichuan province is one of several under investigation for violating the laws.
A hotel in Fujian province is also being investigated over a contest last March that challenged participants to finish a 3kg burger in 30 minutes.
Eateries that "induce or mislead customers to order excessively to cause obvious waste" can be fined. Businesses can also collect a waste disposal fee from customers who leave large amounts of leftovers on their plates.
China also banned the livestreaming of binge eating and competitive eating. Many online accounts that feature such eaters have been shut down.
Some Chinese internet users have criticised the authorities' recent investigations on restaurants as an overreach.
"Why is this an issue policed by the government? Must it be?" a user wrote on China's micro-blogging platform Weibo.
"It would be better for the authorities to pay greater attention to food safety issues," another wrote on video-sharing app Douyin.
Several local authorities and individual eateries have also laid down their own policies to support the crusade against wasted food.
For example, the Wuhan Catering Industry Association urges restaurants in the city to follow a system where groups must order one dish less than the number of diners.
Some restaurants even weigh customers before their meals to determine how much food they should be given.