New Renault-Geely engine firm to have headquarters in UK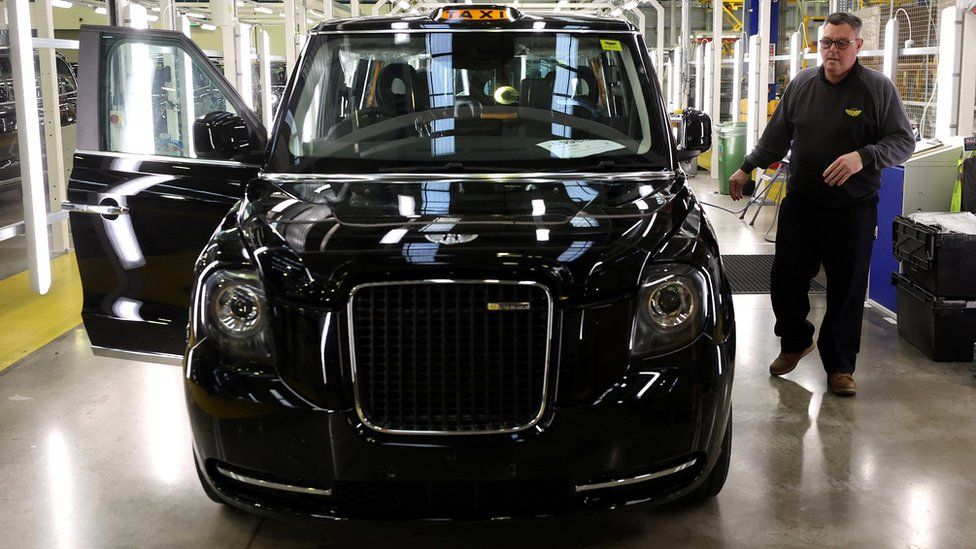 A new global company being launched by French motor giant Renault and Chinese carmaker Geely is set to have its headquarters in the UK.
The firms will invest up to €7bn ($7.7bn; £6bn) to develop low-emission petrol, diesel and hybrid engines.
It will employ about 19,000 workers at its 17 engine factories, as well as five research and development hubs.
The deal comes even as much of the global motor industry is shifting its focus to developing electric vehicles.
Renault and Geely said in a statement that the new company will use its UK headquarters to "consolidate operations, build on synergies, and define future plans."
The firm will be launched later this year and supply engines to car makers such as Volvo, Nissan and Mitsubishi.
"We are proud to join forces with a great company like Geely… to disrupt the game and open the way for ultra low-emissions ICE [internal combustion engine] technologies," Renault chief executive Luca de Meo said.
Geely Holding Group chairman Eric Li added that it planned "to become a global leader in hybrid technologies, providing low-emission solutions for automakers around the world."
The firms also said Saudi energy giant Aramco may join the venture and that it was "evaluating a strategic investment".
Aramco – which is the world's biggest oil and gas company – is a major emitter of greenhouse gases that contribute to climate change.
The Renault-Geely deal comes as demand for electric vehicles continues to grow in countries around the world, including the UK.
However, a typical new electric vehicle (EV) is still more expensive than an equivalent petrol or diesel car.
In recent years, Hangzhou-headquartered Geely has also been investing in making EVs.
A decade ago, it bought Coventry-based London black cab manufacturer London Taxi Company, in a deal worth £11.4m ($14.8m).
In 2017, the cab maker was renamed the London Electric Vehicle Company, to highlight its focus to switch to EV technology.
It developed London's first electric black cab, with around 5,000 of the vehicles now on the capital's streets.