Pan Gongsheng: Who is China's surprising pick for central bank boss?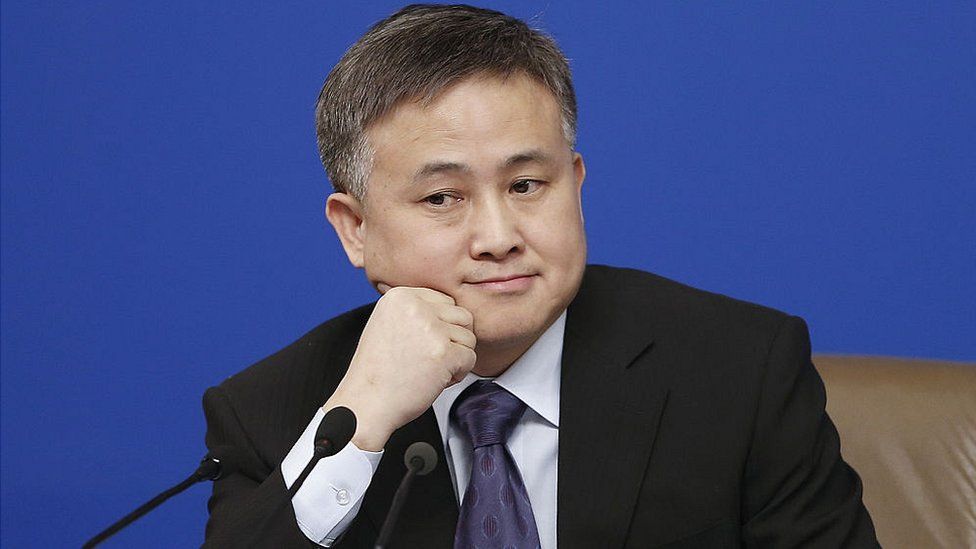 China has named Pan Gongsheng as the new governor of its central bank, the People's Bank of China (PBOC).
The 60-year-old's appointment comes as the country continues to struggle with major economic challenges in the wake of the coronavirus pandemic.
Among the problems facing the world's second largest economy are slowing growth, a housing market in crisis and youth unemployment at a record high.
Mr Pan succeeds Yi Gang, who held the top post at the PBOC since 2018.
Some analysts said the promotion of Mr Pan, who is not regarded as a close ally of President Xi Jinping, signals recognition by the government that it needs an experienced economist with a track record in crisis management to help steer the country through its economic problems.
The governor of the PBOC is one of the most prominent figures in China's financial system.
However, compared to the leaders of many central banks in other large economies, the PBOC governor's powers are limited as it is controlled by the ruling Communist Party.
The Chinese Communist Party reshuffled its leadership in October to help tackle the country's post-pandemic economic challenges.
It became apparent that the ground was being laid for Mr Yi's exit as governor when he was dropped from the party's central committee and was nearing the official retirement age of 65 for high level officials.
However, Andy Chen, a senior analyst at consultancy Trivium China, said that at the time Mr Pan did not appear to be lined up as the PBOC's next leader.
Mr Chen told the BBC the Chinese government seems to have recognised that it "doesn't have a deep bench when it comes to well-trained financial technocrats".
"Pan is known as a competent, skilled and outspoken technocrat, who is not going to hesitate to push policy proposals to the very top of China's policy making apparatus during a crisis," he added.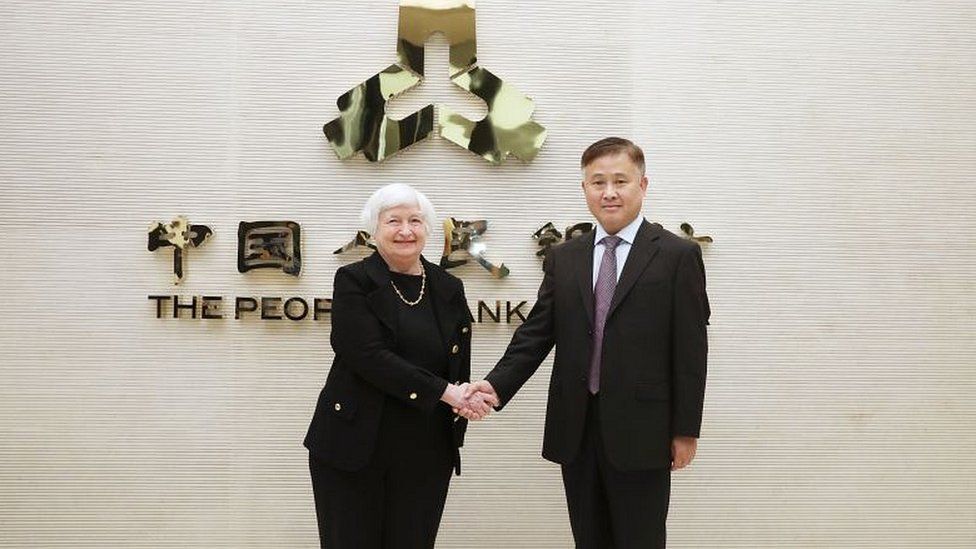 Mr Pan had been a deputy governor of PBOC since 2012. He was named in 2016 as Administrator of the State Administration of Foreign Exchange, to manage the country's foreign reserves of around $3.2tn (£2.5tn).
Earlier this month, he was appointed as Communist Party chief of the central bank, which set him up to be its next governor.
Mr Pan received his doctorate in economics from the Renmin University of China in 1993.
After that he was a visiting scholar at Cambridge University, as well as studying at Harvard University's Kennedy School of Government.
Back in China, Mr Pan made a name for himself with successful stints working for state-owned banks. He was also credited with helping to manage a currency crisis in 2016.
In his time at the central bank, Mr Pan has tightened rules around property speculation and warned of an impending housing bubble which is now hurting the Chinese economy.
His appointment to the top job at the PBOC is part of a broader reshuffle in China's economic leadership.
In March, Li Hefeng, a long-time loyalist to President Xi Jinping was put in charge of China's overall economic policy. At the time the appointment was seen as a reflection of President Xi's desire to maintain a tight grip on the country's economy.
So far China's political leadership has been careful to play down the severity of the country's economic challenges, and measures to stimulate the economy have been limited.
"Mr Pan has a reputation of regulation and compliance. He's quite conscious about containing financial risks," Dan Wang, chief economist at Hang Seng Bank China, told the BBC.
"I have no doubt that monetary policy will have a meaningful turn in the coming months. Maintaining economic stability is still key. We'll see more expansionary monetary policy, but it won't be very aggressive," she said.