"Not everyone's business"
View(s): 146
My dear Shammi,
I am writing to you this week because everyone is talking about you – or rather, what you are alleged to have done – during the T20 World Cup in Australia last year. You say you did nothing wrong, but that hasn't stopped so many questions being asked about how cricket is being run in Paradise.
When you first started out at the 'Cricket Board', you were only a puppet for the Dark Horse who dominated the 'Cricket Board', where he had been the boss a record number of times. He is to cricket what Mahinda maama is to politics – or worse, because Mahinda maama was voted out once.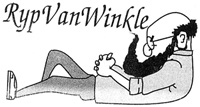 Don't we remember how the Dark Horse contested against Satellite's uncle and still won easily despite all the powers at Satellite's disposal at the time? The same fate befell Captain Cool's brother. We have changed Governments and Presidents but not the Dark Horse's hold on Sri Lanka Cricket!
Just as much as Mahinda maama introduced Gota maama to run the race on his behalf when he could no longer contest, the Dark Horse introduced Mohan first and then you, when objections were raised against him. He trusted you then, knowing you from days past while still at school in Campbell Place.
I don't think that much-respected school in Campbell Place will now want to hail you as one of their alumni. It has produced many distinguished and gentlemen cricketers such as our first test captain Bandula, and more recently Roshan M and Kumar D. You don't quite sound or act like them, do you?
For that matter, you don't behave like some of the former bosses of the 'Cricket Board' either. Where we once had people such as Gamini of Mahaveli fame, Lakshman J, Ana who brought home the World Cup and Sidath, we now have people like you ruling the waves and waiving the rules.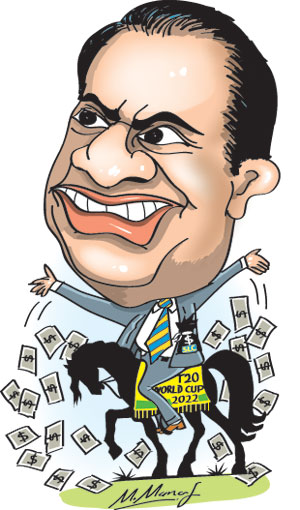 We saw you protesting the other day, shouting that you have done nothing wrong and that what has been 'leaked' to the public is only a 'draft' report which alleges that you spent Sri Lanka Cricket funds to sponsor numerous others, including some actresses – claims that you are strongly denying.
That hit the headlines only because actresses are mentioned and there is nothing more inviting to us in Paradise than gossip with a hint of a scandal. The real issue is not about who went where with whom. All this gossip only serves to obscure what really matters – which is how Sri Lanka Cricket is run.
In trying to defend yourself, Shammi, you made some statements which have raised many eyebrows. You said Sri Lanka Cricket is like a private company which is run by its members, so what happens there is not everyone's business and it is not for us to question how you decide to spend your money.
We thought Sri Lanka Cricket is a national sports body which was regulated by the Sports Ministry. That is why its finances were being audited by the Government, or so we believed. We thought 'SLC' stands for 'Sri Lanka Cricket'. According to you, it stands for 'Shammi's Limited Company'.
Shammi, cricket is our de facto national sport. It is the only team sport where we were world champs and performed consistently for many years after that. More importantly, at the time of war, it was the glue that bound our communities together when we cheered as one for Murali, Mahela or Maharoof.
You became Sri Lanka Cricket's boss only because the Dark Horse put you there initially. Whether it is a totally government institution or not, and even though its Constitution is impossible to change – even though we can amend the country's Constitution – it is not your personal club to do as you please.
That is why people found it abominable when you said it is up to you to take your family, your wife, her brother and her mother using the good offices of Sri Lanka Cricket. You say you only gave letters for their visas. Pardon me, Shammi, are you heading Sri Lanka Cricket, or running a visa office?
You also seem to suggest that just because Sri Lanka Cricket happens to be one of the few organisations in the country that makes a profit and just because you donate money to hospitals and schools, you can also spend millions and millions for dozens of other people on overseas junkets.
In fact, because cricket is such an integral part of life in Paradise – and in the past, the only aspect of our country which we could be proud of – Sri Lanka Cricket should be more accountable than most other organisations. However, even the country's recent leaders haven't been able to ensure that.
Shammi, thinking you can do what you want at SLC is not cricket. You may not realise this because, at first, you were a stand-in captain. Such people have to leave when they are found not to be suitable for the job they were given. Remember what happened to Gota maama? That may happen to you too.
Yours truly,
Punchi Putha
PS: When you have some free time after attending to your duties as head of your 'visa office', check the scores. Pakistan has beaten the team from Shammi's Limited Company twice in a row in our own backyard and they suffered their worst defeat in 30 years. Do we need to say any more, Shammi?