Qin Gang: Foreign minister's downfall leaves China red-faced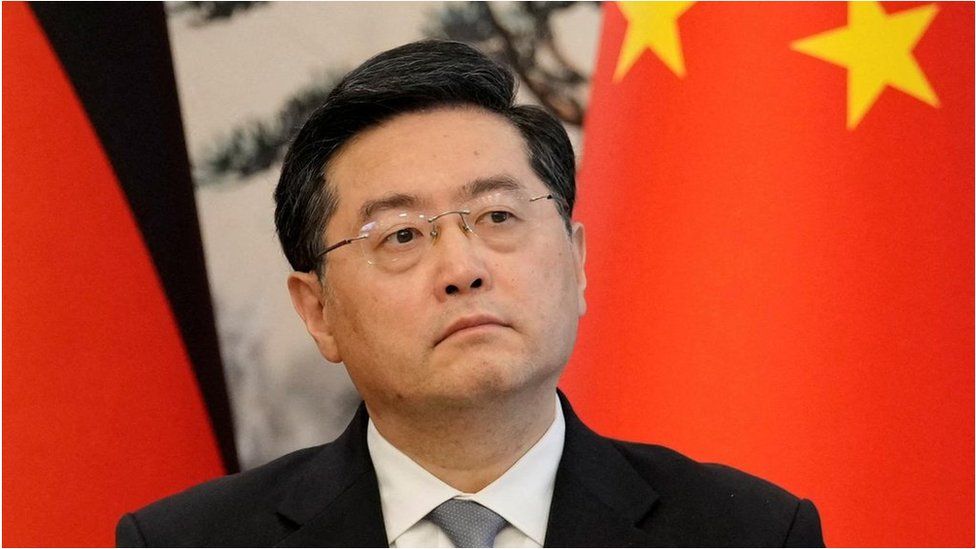 As mystery swirls over the removal of China's foreign minister Qin Gang, questions have also arisen over what his downfall means for China's diplomacy.
Following weeks of unexplained absence, Mr Qin this week was decisively rooted out by the Chinese leadership – even all mention of him was scrubbed off the foreign ministry website.
Analysts say that while this episode is unlikely to have a huge impact on foreign relations, it nevertheless has left Beijing red-faced.
Despite his "wolf warrior" reputation, Mr Qin showed he was also capable of a softer touch. This came out particularly during his tenure as ambassador to the US.
He not only urged for a more nuanced relationship between the two superpowers but also famously shot hoops at NBA games and threw pitches at baseball diamonds, wooing the Americans in one of the languages they understood best – sport.
His appointment as foreign minister last December was seen as a sign that Beijing was dialling down its aggressive image, by sending more even-tempered figures to the frontlines of its diplomatic corps.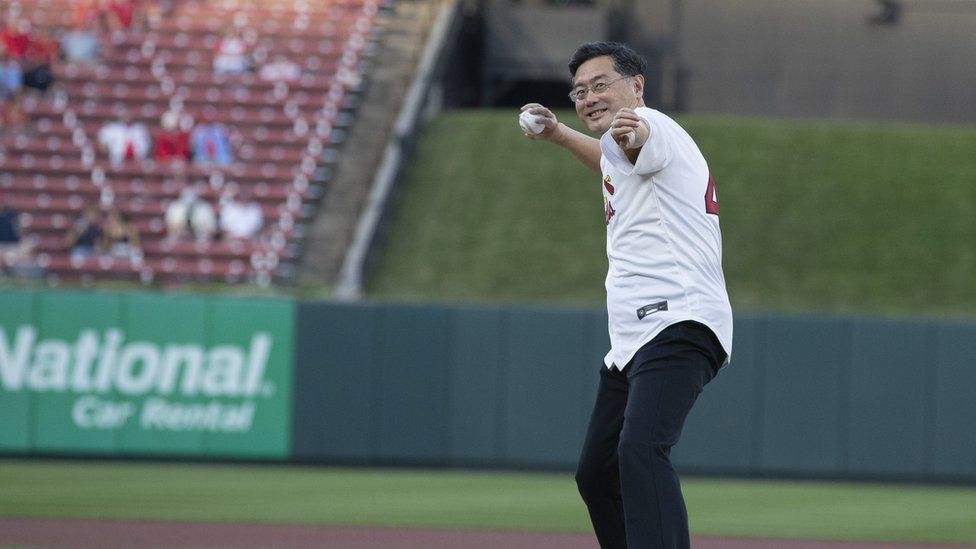 But while Mr Qin helped to present a more moderate image of China to the world, he had little say on its actual foreign policy.
While he was foreign minister, he still had to answer to Wang Yi, who as the head of the Communist Party's foreign affairs commission occupied the top diplomatic position in China's party-centric power hierarchy. Mr Wang has now taken on Mr Qin's job.
And ultimately, both had to follow their president's political ideological playbook.
"Xi handpicked Qin Gang not to make foreign policy but to serve as the implementer-in-chief of Xi Jinping Thought on Diplomacy," Neil Thomas, a fellow in Chinese politics at the Asia Society Policy Institute, told the BBC.
"It is Xi and his inner circle who make major foreign policy decisions."
Mr Wang is now swiftly stepping into his old role, in addition to retaining his current position.
With the veteran diplomat fully holding the reins, Beijing appears keen to signal continuity and wants to reassure the global community that it is still business as usual.
He is likely to focus on ensuring the US-China relationship returns to an even keel after months of hostility, with Mr Xi's possible November visit to the US a top priority, analysts say.
Some have also noted his experience in handling cross-strait relations as the former director of the Taiwan Affairs Office, which would be crucial as the Taiwan presidential elections – usually a source of friction between Taipei and Beijing – loom ahead in January 2024.
But while Mr Wang is seen as a safe pair of hands there are doubts he will be foreign minister for long. Many believe he is a placeholder while Mr Xi hunts for someone to ease Mr Wang's workload.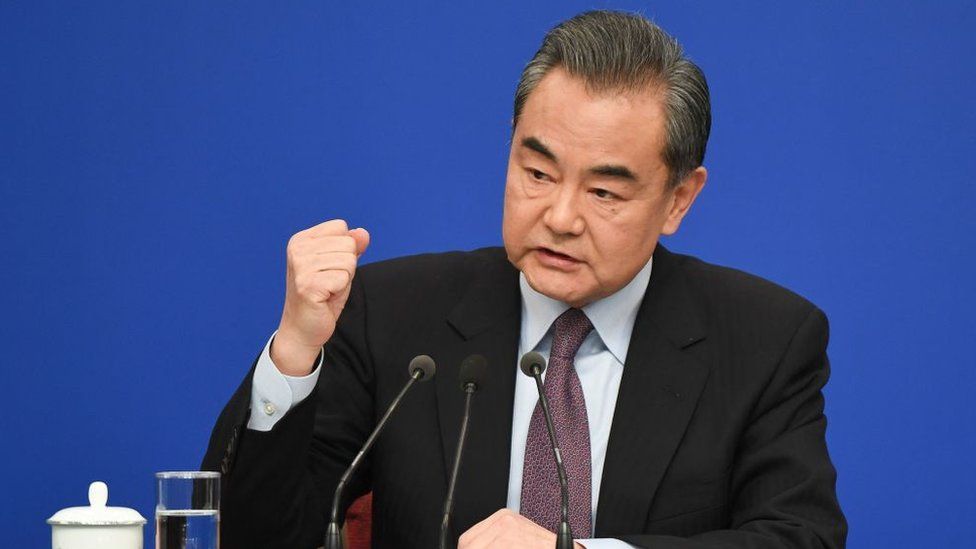 Mr Wang now has to juggle the top two roles in Chinese diplomacy just as Beijing fills up its diplomatic diary to make up for three years of Covid isolation.
Experts say Beijing may have less capacity to meet foreign officials from smaller countries – not ideal as it tries to woo the so-called global south.
Mr Wang's dutiful substitution also cannot obscure the fact that abruptly pulling Mr Qin off the pitch with no explanation sends out a troubling message.
It calls into question Mr Xi's judgment, given that he had clearly regarded Mr Qin as a star player who deserved to quickly rise up the ranks.
"The Qin Gang affair is not good for the Chinese Communist Party's image abroad and even internally," Jean-Pierre Cabestan, a senior research fellow at the Asia Centre think tank, told the BBC.
"It highlights a certain level of instability in the leadership, possible policy disagreements, unprofessional high-level official promotion methods and a degree of political opacity that does not fit well with China's ambition to become a global power."
James Palmer, deputy editor of Foreign Policy, said that reappointing Mr Wang to signal continuity "makes no sense" as "Beijing has now reminded these partners that not only can Chinese officials disappear at any minute, but the government will also pretend they never existed. Any achievements or discussions with Qin… now amount to nothing."
The Qin Gang episode shows "the Chinese diplomats foreign governments and companies often interact with are usually a long way from the centre of power", said Mr Thomas.
It is, in the end, "another reminder that Xi Jinping is the decisive actor in Beijing".
Additional reporting by Sylvia Chang.