President approves chicken imports to tackle high prices
Tuesday, 1 August 2023 03:16 –      – 33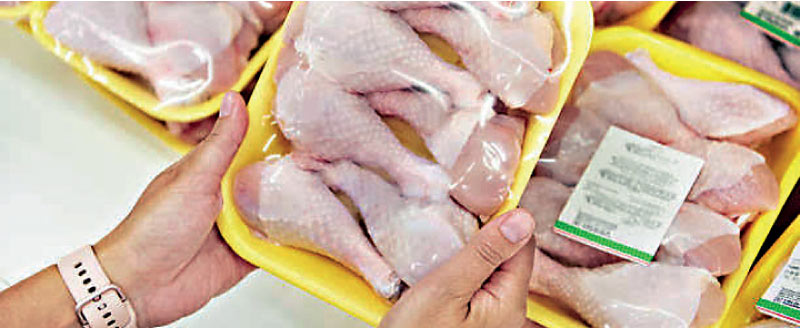 In response to the growing concern over the cost of living and the soaring prices of chicken in the market, President Ranil Wickremesinghe has approved the import of chicken for food industrial purposes.
This decision was reached during a special discussion chaired by the President to address the pressing issue of rising food prices in the country yesterday.
Trade Minister Nalin Fernando conveyed the President's decision during a press briefing held yesterday and said the Government aims to alleviate the burden on people caused by the high prices of chicken by allowing imports for food industrial purposes.
Highlighting the importance of this measure, he emphasised that it was taken with the welfare of the people in mind to reduce the burden of consumers grappling with the increased cost of chicken in the market.
The Minister asserted that if the prices of chicken in the market are not effectively controlled by this decision, further steps will be taken to import chicken for direct consumption in the future.
Fernando said the Government is committed to ensuring that essential food items remain affordable and accessible to all citizens.
President Wickremesinghe has also instructed agricultural authorities to develop a program aimed at providing chicken and eggs at affordable prices to the public. In addition, the President has also advised the authorities to take necessary measures to import parent stocks, which will enable local breeders to produce more chicks through breeder farms.
"This move is expected to bolster domestic chicken production and enhance self-sufficiency in the poultry sector," Fernando said.