Pakistan: Election likely to be delayed in latest political crisis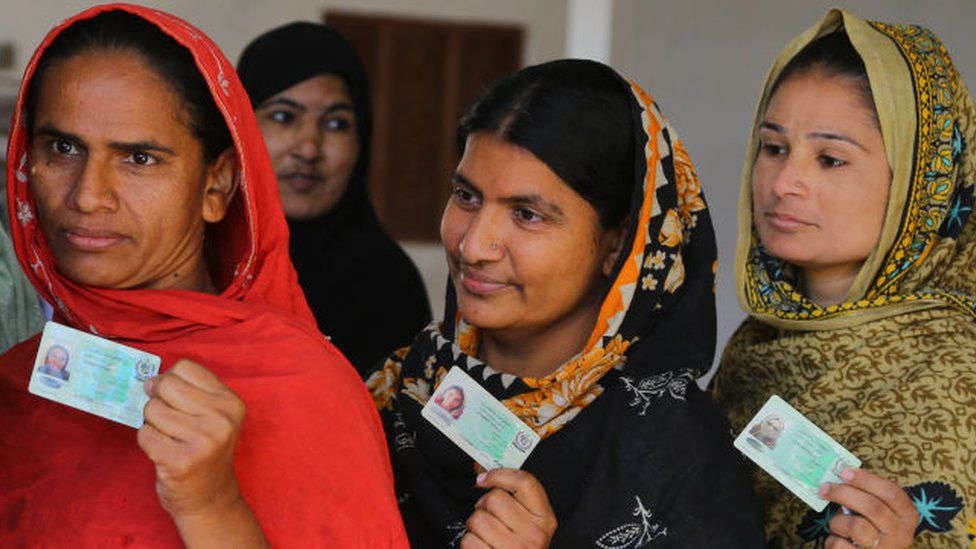 Pakistan's parliament has been formally dissolved, but polls meant to be held within 90 days will likely be delayed.
The electoral commission says electoral boundaries must be redrawn to reflect fresh census data, a months-long process.
With President Arif Alvi's order on Wednesday to dissolve the National Assembly, a caretaker government will take charge. Outgoing Prime Minister Shehbaz Sharif and his government have been given three days to name an interim leader.
A Election Commission of Pakistan official told the BBC: "The elections will be held once the census is done, which will take about four months' time. As a result, the elections may be delayed till next year."
Mr Sharif, who warned that the country cannot progress without "national unity", also told reporters recently that polls may not be held this year.
Some feel the election is being delayed as the ruling Pakistan Muslim League Nawaz (PML-N) coalition isn't confident about winning at the polls, due to Mr Khan's enduring popularity, as well as the effects of runaway inflation despite a bailout from the International Monetary Fund.
Despite their once close relationship, Mr Khan has rattled the military like no other politician before him. Senior analyst Rasool Bakhsh Raees even reckons that the former cricket star's detention will increase his popularity.
The 70-year old, who is appealing his conviction on graft charges, has claimed that the military's goal was to "eventually put me into prison and to crush my party."
But the rule remains the same: anyone who challenges Pakistan's military, even someone with the charisma and international stature of Mr Khan, must go. The former cricket star is simply the latest politician since the 1970s to find this out the hard way.
As former senator Afrasiab Khattak told the BBC, there are two systems of government operating in parallel. Now, "the unsanctioned, de facto force wants to take over the parliamentary process," said Mr Khattak. "Pakistan's military has always been powerful, but they want more powers so that their unsanctioned rule is not challenged either by politicians, activists, or journalists."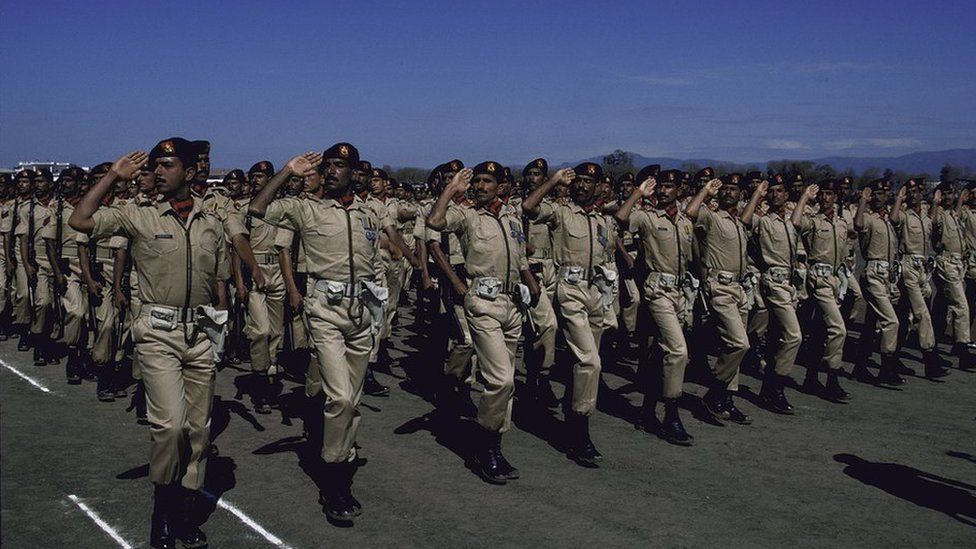 Two draconian laws were tabled in the National Assembly last week, in a bid to further enhance the powers of the military and intelligence agencies.
Proposed amendments to the century-old Official Secrets Act will broadly empower the Inter-Services Intelligence (ISI) and Intelligence Bureau (IB) to arrest citizens over "suspected breach of official secrets". In addition, a new bill recommends a three-year jail term for anyone who discloses the identity of an intelligence official.
The amendments provoked a ruckus in parliament, with both the opposition Pakistan Tehreek-e-Insaf (PTI) and PML-N's coalition partners calling the government out for passing "draconian laws in haste" and without discussion.
Senator Mushtaq Ahmed of Jamaat-e-Islami also warned that the Official Secrets Act amendment will grant intelligence agencies "extraordinary powers" of arrest and search without warrant. "This will have an impact on the human rights, individual rights and press freedom across the country."
The Pakistani intelligence services are regularly accused of illegally detaining opposition members, politicians, activists and journalists, with human rights organisations noting the increasing number of enforced disappearances every month.
In the month of July alone, 157 more cases of enforced disappearances were reported, according to the government-led Commission of Inquiry on Enforced Disappearances.
The bills have been sent to President Alvi, a co-founder of the PTI, and must be signed by him before they can be legislated into law.