Tuesday, 15 August 2023 01:05 –      – 200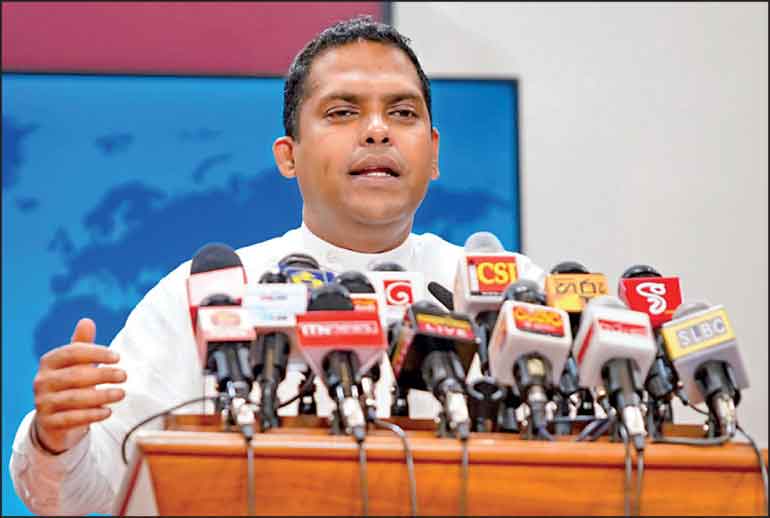 Tourism Minister Harin Fernando
Tourism Minister commends President RW for driving necessary policies to propel country forward
Says President's visionary plan will bring in attitudinal change necessary to harness SL's full potential
Stresses there is an awakening in tourism sector today
Assures expert-backed National Tourism Policy will be launched in two weeks
Points out labour turnover in hotel sector a major concern
Tourism Minister Harin Fernando yesterday hailed President Ranil Wickremesinghe for driving necessary policies to propel the country forward whilst stressing the need for comprehensive and consistent initiatives to foster industry growth.
Fernando held past politicians accountable for the current state of affairs but applauded President Wickremesinghe's proactive approach to enacting policies for progress.
"With the correct economic program that President Ranil Wickramasinghe is taking to build this country, there is an awakening in the tourism sector today. Among the leaders who refused to take over the country, it must be said that it is a great pleasure to work with the president who fearlessly accepted the challenge," Fernando told journalists at the Presidential Media Centre yesterday.
"Politicians who have ruled this country for the past 75 years are responsible for the situation this country suffers in the present. But today a single person is implementing the necessary policies to move the country forward," reiterated Fernando.
He acknowledged the advancements made in the sector over the past year and praised President Ranil Wickremesinghe for his prudent economic strategies which improved Sri Lanka's tourism industry.
The Minister emphasised the beauty and value of Sri Lanka as a treasure waiting to be harnessed completely whilst outlining that the President's visionary plan will transform attitudes and harness the country's potential.
Fernando also called for a steadfast and consistent tourism policy that transcends shifts in Governments and political leadership.
Stressing the urgency of presenting this policy to the country, he highlighted its preparation by experts in the field.
"The policy, now forwarded to the Cabinet, is expected to be introduced to the public within the next two weeks," Minister Fernando underscored the pivotal role of a consistent tourism policy in the country's growth trajectory.
Noting that efforts to establish Sri Lanka as a premier tourist destination have been ongoing, he said plans are underway to address practical issues related to the tourism sector and to enhance tourist safety in collaboration with the Ministry of Public Security.
He acknowledged the dual challenge of attracting tourists and maintaining the quality of the tourism industry. "Labour turnover is identified in the hotel sector as a major concern. Hotel employees seek foreign employment shortly after receiving their first service certificate. Steps are taken now to rectify this problem and address other challenges in the industry as well," he added.
The Minister said a mobile application supported by the Asian Development Bank (ADB) to facilitate tourist convenience will soon be launched, adding that a comprehensive program will be implemented to tackle various irregularities faced by tourists.
He also revealed plans for an open short film festival, 'Paradise Eye' capturing the beauty of Sri Lanka from a local's perspective, where an expert jury will select the best 10 short films, providing financial rewards and formal training for the winners. "This initiative is set to become an annual event," Fernando said.