Friday, 14 July 2023 02:26 –      – 58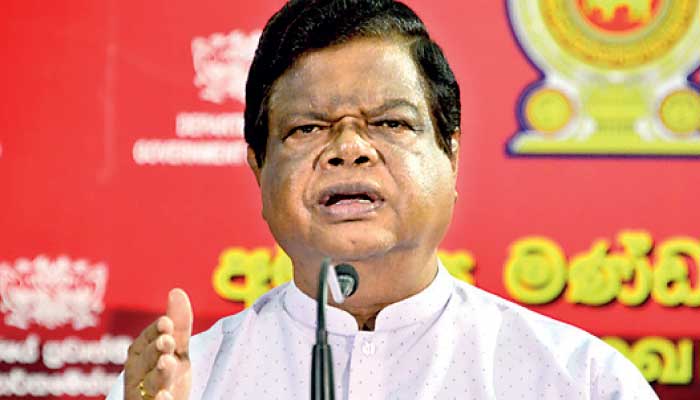 Highways Minister
Bandula Gunawardena 
Highways Minister Bandula Gunawardena stated that the Anuradhapura-Omanthai section of the Northern Railway Line was formally reopened yesterday, adding that air-conditioned luxury carriages with a speed of 100 kmph were fitted for the test run.
The reopening comes after six months of closure due to renovations conducted by India's state-run Indian Railway Construction International (IRCON). The project was funded by an Indian credit line of $ 91.27 million to upgrade and modernise the railway tracks.
The first phase of the renovation project focused on a 48 km stretch from Anuradhapura to Vavuniya, followed by a 31 km upgrade up to Omanthai. The completion of these improvements, train services to Kankesanturai will return to normalcy, providing improved connectivity and transportation options for the region.
The upgraded tracks will enhance travel efficiency, increase passenger comfort, and contribute to the overall development of the region's transportation network. The successful collaboration between Sri Lanka Railways and IRCON highlights the importance of international partnerships in advancing infrastructure projects for the benefit of the public.
The department said that further renovations are planned between Anuradhapura and Maho, and the train operations between Colombo Fort and Kankesanturai will temporarily halt until the upgrading work is completed.
The railway department aims to commence the renovation work promptly to ensure a smooth transition and minimal disruption for passengers.