A distinguished public servant and writer
TISSA DEVENDRA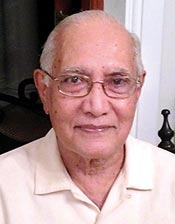 We are deeply saddened at the passing away of Tissa Devendra, former President and Convenor of the Ceylon Society of Australia, Colombo Chapter (CSA CC) on June 22, 2023, following a brief illness.
Deshamanya Tissa Devendra was a well-known and respected civil servant, accomplished author, and writer who dedicated over 40 years of his life to the public service and UN agencies. He graduated from the University of Ceylon, where he studied English and French, and also earned a postgraduate degree from the University of Cambridge. He held the distinction of being the first President of the Colombo University Alumni Association.
Throughout his career, he served in various significant roles, including as Chairman of the Public Service Commission and the Salaries Commission in 2000, as well as  Chairman of the National Council for Administration. He contributed his expertise as a national expert for the Food and Agriculture Organization (FAO) and was also a founder member of the George Keyt Foundation.
Tissa commenced his public service journey in 1953 as a District Land Officer (DLO) and spent the majority of his life working in kachcheris in different parts of the island. In 1968, he was awarded a scholarship to pursue studies at Cambridge University, and on his return, he was appointed General Manager of the River Valleys Development Board (RVDB) in Walawe.
Subsequently, he served as the Government Agent (GA) of Matara, followed by a six-year period as GA Trincomalee. During the 1971 JVP insurgency, when the Kantale Police station was attacked, he was appointed Competent Authority for the Trincomalee District. Additionally, he undertook the responsibilities of the GA Jaffna, frequently travelling by air between Trincomalee and Jaffna three times a week, earning him the nickname "the flying GA". In total, he dedicated 40 years of his life to serving the public and working with the UN, with 22 of those years spent in the provinces.
Tissa was a passionate advocate for fostering closer bonds between the Sinhalese and Tamils, which unfortunately resulted in him receiving death threats. He was called upon by Prime Minister Sirimavo Bandaranaike's government to handle the funeral arrangements when Jaffna Mayor Alfred Duraiappah, was tragically gunned-down by budding Tamil terrorists in mid-July 1975. The assassin was Prabahakaran, whose father, Velupillai, had previously worked under Tissa as the head clerk of the Land division in the Puttalam kachcheri—an ironic connection.
Like his late father, the archaeologist D.T. Devendra, his brother Lt. Commander Somasiri Devendra, and sister Ransiri Menike Silva, Tissa possessed a remarkable flair for writing articles and books.
He authored six books, including 'Sri Lanka – the Emerald Island' (1994) and 'Tales from the Provinces' (1998), which was shortlisted for the Gratiaen Prize. His other notable works include 'On Horseshoe Street' (2005), 'Memoirs of a pen-pusher, Kachcheris and Commissions' (2010), and 'Quest for Shangri-La: Stories and Diversions' (2011). His book, 'Princes, Peasants and Clever Beasts' (2002) won an award from the National Book Development Council.
In his latter years, Tissa devoted much of his time to his passion for writing and cherishing moments with his beloved grandchildren. He was a loving husband to Indrani (nee Mivanapalana), a caring father to Jaliya and Rashmi, and a cherished father-in-law to Himali Devendra and Sanath Ukwatte (Chairman of the Mount Lavinia Hotel). He brought immense joy as a doting grandfather to Saakya, Sahitra, Swyrie, and Elisha. Tissa was also a supportive brother to Yasmin Perera, retired Lieutenant Commander Somasiri Devendra, and Ransiri Menike Silva and as a brother-in-law to Dayadari Devendra.
I am happy that I served as the Hony. Secretary of the CSA CC when he was the President.
May his soul find the ultimate peace and tranquility of Nibbana.
M.D. (Tony) Saldin
---
Early childhood education was her life's work
YVONNE MALLIKA CELINE FERNANDO
She was a loving mother, beloved wife, adorable grandmother, and a friend in need, who is still with us in spirit.
She was a simple down to earth person who believed in the famous precept "A man's bounden duty is to serve mankind". Her hope for the world was for all to live in harmony. She never disowned the poor and had strong faith in St. Anthony – the father of the poor.
Her human values were noteworthy. Her empathy and understanding for people made her an egalitarian. She was educated at Good Shepherd Convent, Aquinas College and the University of Tulsa, Oklahoma USA where she obtained her Master's degree in Early Childhood Education. She was a teacher at De Mazenod College, Kandana and worked for the Inner London Education Authority, London during her time in the UK.
She was dedicated to the Montessori cause. Her career began in USA more than five decades ago, with a strong inclination to disseminate this method of educating the young. She lived overseas for 54 years.
She was instrumental in establishing Montessori schools in the USA, Caribbean and Australia. She had an amazing ability to work side by side with children suffering from learning disabilities, Autism and to perceive a child's mind.
Au revoir.
Suranthi Fernando
---
 Management guru who guided thousands to success
 M.C. MATHUPALA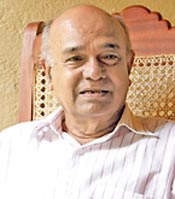 Education is the foundation that prepares us for life. Teachers are the fundamental instruments in this path; they guide us, coach us, encourage us and give their best for us. The above narrative is true when we look back at the unparalleled contribution rendered by management guru, M. C. Mathupala, whose students are holding senior managerial positions in the public and corporate sectors and rendering yeoman service to the country.
Mathupala or Mathu, as he was affectionately called, passed away on April 18, 2023. He was 89, a vibrant, healthy and intellectually sharp octogenarian who  had cleared career openings for perhaps well over 50,000 professionals in his career spanning over six decades.
Mathu was the beloved husband of late Dolly Margret, adored father of Priyantha, Chitranganie, Jagath and Lasantha. His family was his pride and joy and he gave himself to his children wholly and unconditionally. Dolly, his loving, caring and understanding wife made many personal sacrifices to make Mathu healthy and happy.
There was never a doubt in any of our minds of how much he loved his children and how proud he was of them. His wife's untimely demise at the prime age of 49 years in 1983 had a debilitating impact on his life, but he had the formidable stamina to give a good education to his children and provide them with all comforts singlehanded.
To me, Mathu was a colossus of courage and conviction. A charismatic leader of immense achievements and extraordinary humanity.
He was born to simple parents (both trained teachers of the old school tradition) in the tranquil rural village of Maligatenna in 1933. He had his primary education at his village school and was later admitted to Buthpitiya rural school where he passed a scholarship to enter Galahitiyawa Central College. Here he shone as a bright student in the company of Somapala Gunadeera, later an erudite member of the Ceylon Civil Service (CCS). Mathu had already left the school when my brother Sunil Ranasinghe and I joined this school. My close association with him developed when I enrolled for my diploma at NIBM.
Having gained exemption in the London Matriculation, he moved to Veyangoda Central College in 1947. It was while studying for the HSC that he studied for the London Inter-Arts examination, which he successfully completed. During this time, he took on teaching appointments at Urapola, Udugampola and Galahitiyawa MMV.
Having obtained his London degree, Mathu sat the SLAS exam and joined the Department of Agriculture as Administration Manager (1957-1964) before joining RVDB (1964-1968) as Personnel Manager. He also functioned as Assistant General Manager (Walawe). He was sent to USA on a USAID programme on General Administration and Personnel Management for postgraduate studies at Ohio University in 1968 and the opportunity arose for him to use his potential to the full when a management advisory cell was established. MDPC, an ILO project, provided ample opportunities for Mathu to improve management know-how and develop the management skills of senior managers of the private and public sectors.
In his own words it was a herculean task to sell the idea of management development to both the private and public sectors. Their relentless pursuit finally paid some dividends in November 1969 when they ran their first programme, which was on Human Relations, with support from Musgrave, another ILO expert. This programme attracted five participants, among them Sunil Mendis, former Chairman of Hayleys Group who later became the Governor of the Central Bank.
It was a coincidence that Mathu's life-long friend, Somapala Gunadheera who studied with him at Galahitiywa MMV came to lead the National Institute of Business Management (NIBM). Around the same time Mathu was appointed its Deputy Director-General, virtual COO. The two friends worked in tandem to take the NIBM to greater success.
The years 1980-1990 were the golden era of the NIBM where it had the cream of consultants of the calibre of Messers  Cyril Mathupala, Baldwin Kuruppu, U. L. Kaluarachchi, Chrisanthi Deraniyagala, Sisira Perera, Dr. Jayasiri, Jayasinghe, K. L. Chandratilaka, Niyangoda, Gamini Weerakoon, Prof. Nandadasa Kodagoda, Devepura et al.  I myself was a beneficiary when I enrolled for the Diploma of Personnel Management in the 1983-1984 batch.
I have always wondered why this smart and handsome graduate with an outstanding background in academics became a management guru. He had undoubtedly all the necessary qualities and prerequisites to rise to the top in whatever the field he chose. Yet destiny or possibly his own choice directed him in to an area of management, well-knowing the incalculable service that the nation desperately needed.
As a true professional, Mathu combined simplicity with a basic humility. He had a remarkable ability to elucidate management principles with real life anecdotes and experiences to help students internalize the learning points.
Mathu's services were also sought by the plantation companies. His approach was very simple. He organized short dramas picking up the local talent of plantation youth highlighting how a politician could destroy their livelihood and industrial harmony over petty issues.
A sterling quality of Mathu's life was that built up a great rapport with his school, Galahitiyawa MMV. He launched many projects for the upliftment of the school for more than six decades. Being the founder patron of the OBA, he was the livewire of the Association and despite his recurring illnesses, never wavered from his commitments to the school. He travelled alone all the way from Nawala, to attend all OBA meetings.
Mathu's incalculable service to Galahitiyawa MMV should be written in golden letters. He was instrumental in establishing the Past Pupils Association (PPA) in 1967 supporting the school with much needed essentials. The scholarships for talented needy children number around 50. Three scholarships are in memory of his late wife. The total assistance given in a year is around Rs. 3 million.
This eulogy would not be complete, if a reference was not drawn to his role in the establishment of the IPM, a professional organization of HR practitioners. The IPM conferred him a Fellowship for his services. His work ethics and expertise had also earned him a name as an international consultant as well by the ILO, ADB, UNIDO et al.
Mathu also has to his credit many books and articles on various aspects of management especially in the vernacular and even a book on humour entitled "Hasaya Rasaya Ha Sinawa".
Dear Gurudev, though you have gone out of our sight, you will never leave our hearts. Your memories will remain in our hearts and minds forever.
Athula Ranasinghe
---
 An entrepreneur of extraordinary vision
N.U. JAYAWARDENA
It is with a deep sense of regret that I read in the Sunday papers of the 115th birth anniversary of late Mr. N.U. Jayawardena fondly remembered by all as NU. I consider it a privilege to have known him and closely associated with him during the years 1974 to 1991 when I was the partner in charge of all the audits of Mr. Jayawardena.
He was a business entrepreneur with a vision that few others in the world could imagine. To this end I was privileged to serve him during those years with great admiration. I was very fortunate that his offices were located almost adjoining our office on Queens Street.
He built his business empire through Mercantile Credit by harnessing the savings of citizens of Sri Lanka and the able assistance of his son Nimal who was a great help to calm the seas during NU's ambitious plans for the future. He was ably assisted by his daughter and a small retinue of office staff consisting of peon Yapa and office assistant Thissa Jayasinghe and ever smiling Wignarajah. Of course he had a whole host of other professional staff and assistants.
He recognized that board building was a pioneer industry in Sri Lanka and therefor acquired Bonars which was renamed Premier Engineers and handed over the management to his son-in-law Darmin. He recognized Kotte as the alternate hub of Colombo by having Mercantile Housing and Mercantile Developments own large tracks of land well before President Jayawardene decided to relocate the Parliament in Kotte.
All these he thought about for utilizing the depositors' money in more fruitful ventures.
Certain other ventures which he started during his time were the introduction of leasing to Sri Lanka by establishing a separate company by the name of Mercantile Lloyds Leasing which was in collaboration with Lloyds Bank of United Kingdom, Mercantile Produce and stock brokering companies, Federal Express agency, Merc Holiday Resource Ltd – owners of then Fortress hotel in Koggala and many other ventures.
He was instrumental in setting up a pioneering insurance company called Union Assurance Ltd in collaboration with other parties and last but not least Sampath Bank which stands today as a pioneering local bank in Sri Lanka.
He was a devout Buddhist and the Dhanesalawa at Mettarama temple at Lauries Road, Bambalapitiya was an outright gift from him in memory of his late wife who gave him two lovely boys and a beautiful girl whom he adored.
One day I still remember, he showed me a book written by Dc. Lal Jayawardena, a renowned economist which was endorsed by the then German Chancellor.
He contributed to many other temples and Buddhist causes. May he attain Nibbana in our long journey of Sansara.
Gamini Fonseka
---
Your love still surrounds us
W. S. HULUGALLE
The world's not the same,
Since you left five years ago.
The angel you left behind,
Joined you far too soon.
Memories are so precious,
Warm and loving.
Strength you provided,
Still lurks around.
Our path was quite rugged,
But your hold was steadfast.
Stumbled but steady,
As you were around.
Even from a distance,
We feel your presence.
You are never far away,
As your love surrounds us.
Rupa and Sriyani Hulugalle
---