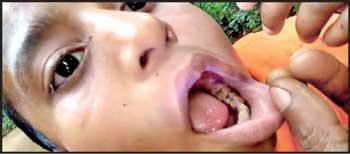 By Kamanthi Wickramasinghe Following the report of at least two incidents of  assault and abuse of novice monks at temples, the Chief Sangha Nayaka of  the Southern Province Ven. Omalpe Sobitha Thera has urged the Chief  Prelates of main Buddhist chapters to wake up from slumber and act to  stop incidents of child abuse in places of worship in the future.

The latest reported incident involved a novice monk at a  temple in Pussellawa where he was allegedly brutally abused by three  elder monks on April 23. This was because the novice monk failed to  recite sermons.

No arrests have been made with regard to this incident, although the chief incumbent of the temple had been questioned regarding  the incident.

On the same week, another novice monk at a temple in  Aranayaka was allegedly sexually abused. The two monks- accused of being  involved in the incident, were produced in courts and were released on  bail.

The practice of ordaining novice monks has been frowned  upon by many factions, including several leading Buddhist monks. Speaking  to the Daily Mirror, Ven. Omalpe Sobitha Thera said that Chief  Prelates of main Buddhist chapters should be responsible in ensuring the  safety of novice monks in temples. My proposal is to appoint Chief  Prelates or head monks to lead various sub-chapters of these main  chapters. By doing so, they can look after their respective chapters,"  the Thera said.