Roseate House: India man 'cons' posh Delhi hotel for two-year free stay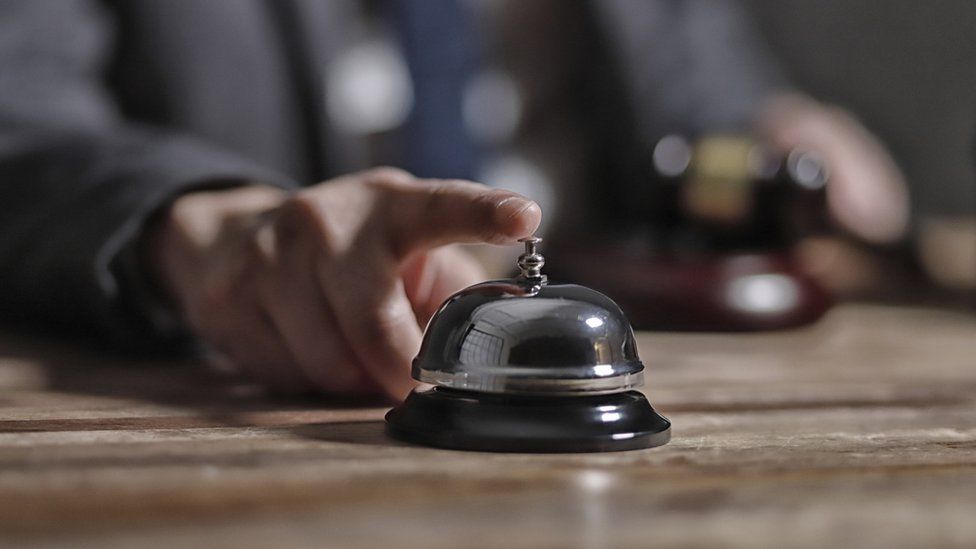 A man in India has allegedly managed to stay in a five-star hotel in the capital, Delhi, for close to two years without paying the bill.
Police received a complaint by managers at the Roseate House near Delhi airport after they discovered the apparent scam – 603 days into the man's stay.
He allegedly owes the hotel over 5m rupees ($70,000; £55,000).
The complaint alleges the man colluded with staff who helped hide the mounting bills. No-one has been arrested.
Though the case was reported to Delhi police on 24 May, details have only recently emerged in the local media.
The unnamed man is said to have checked into the hotel on 30 May 2019 after having booked a room for a single night, and stayed there until 22 January 2022, the Indian Express newspaper reports.
Even though he did not pay, one of the staff members allegedly kept extending his stay, the report adds.
Details of how this was done are said to include fiddling with other guests' bills – or simply swapping one for the other.
No names have been given.
"As per hotel rules, if a guest owes more than 50,000 rupees to the hotel, the staff has to inform the seniors and push the guest for payment. However, this was not done," a senior police officer told the newspaper.
BBC News India is now on YouTube. Click here to subscribe and watch our documentaries, explainers and features.


Read more India stories from the BBC: