Friday, 5 May 2023 00:45 –      – 129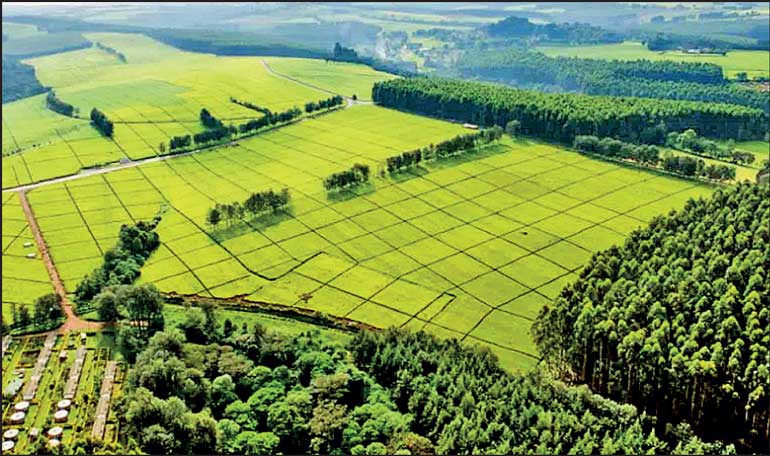 ---
BIL's first investment in Kenyan tea industry as it sees as exciting opportunity for growth
In December 2021 Browns acquired Finlays' Sri Lankan tea estates business
Finlays says BIL was selected as preferred buyer because of strong legacy of guiding its tea estates to continued growth sustainably
James Finlay Kenya Tea Estate covers a total self-contained area of 10,300 hectares including 5,200 hectares of tea and 1,200 hectares of preserved indigenous forest
Has a portfolio spanning Black, Green, White and Purple teas manufactured either by CTC or orthodox processes and serves markets such as UK, Egypt, Pakistan and Russia and increasingly the US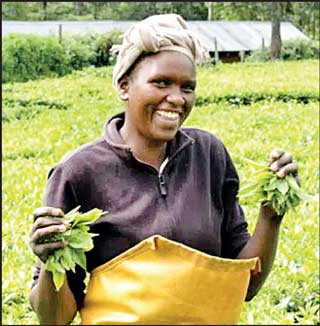 LOLC Holdings' Browns Investments Plc (BIL) has struck a deal to buy 85% stake of James Finlay Kenya tea estates business.
As per a Finlays announcement, the sale, which will be completed over the coming months, will include all parts of James Finlay Kenya Ltd except the Saosa tea extraction facility. Saosa will remain under Finlays' ownership and the business will continue to source leaf tea, timber and other services directly from James Finlay Kenya, meaning an uninterrupted service to existing customers. Finlays said BIL was selected as the preferred buyer because of its strong legacy of guiding its tea estates to continued growth, but also its focus on doing so sustainably while supporting its workforce and local communities.
James Finlay Kenya is Brown's first investment in the Kenyan tea industry which it sees as an exciting opportunity for growth.
In December 2021, Browns acquired Finlays' Sri Lankan tea estates business, which has gone from strength to strength, demonstrating Browns' successful commitment to sustainable growth.
BIL owns a large agro-based company in Sierra Leone cultivating sugarcane apart from having 32MWh-capacity electricity generating operation.
Finlays identified BIL as having a proud heritage in operating plantation businesses, owning Maturata Plantations, Hapugastenne Plantations PLC, and Udapussellawa Plantations PLC. It is one of the largest tea producing companies in Sri Lanka consisting of 49 individual estates that stretch across an area of over 30,000 hectares and employs over 10,000 individuals.
James Finlay Kenya Tea Estate covers a total self-contained area of 10,300 hectares including 5,200 hectares of tea fields over nine gardens, and 1,200 hectares of preserved indigenous forest. James Finlay Kenya has a portfolio spanning Black, Green, White and Purple teas manufactured either by CTC or orthodox processes. Its produce is in demand in markets such as the UK, Egypt, Pakistan and Russia and increasingly the US. The site contains four tea factories and a tea extracts factory all of which are FSSC22000 certified as well as an R&D facility.
As part of the sale agreement, Browns and Finlays have mutually agreed to acknowledge the long-standing support of the local community by selling 15% of shares in James Finlay Kenya to a locally-owned co-operative. Finlays has identified a preferred third party which it is currently in discussions with.
BIL Director Kamantha Amarasekera said: "We're proud to be moving a business with such a proud heritage into a new phase of sustainable growth. James Finlay Kenya is an incredible business powered by an incredible community and it has an exciting future. We warmly welcome all members of the James Finlay Kenya team into the Browns family."
Finlays Group Managing Director James Woodrow said: "We undertook a rigorous process when identifying a buyer for this unique business, prioritising what was best for James Finlay Kenya and its community. Having seen first-hand Browns' unwavering focus on supporting local people and their communities to thrive when acquiring Finlays Sri Lankan tea estates business in 2021, we have no doubt that Browns is the ideal strategic investor for James Finlay Kenya. We will continue to have a very close relationship with James Finlay Kenya and look forward to continuing to source tea from it and championing Kenyan tea and botanicals across the world."
While the sale process is concluded, operations for James Finlay Kenya will be business as usual, and a full plan is under development to ensure a smooth transition with no customer disruption. On completion of the sale, Browns intends to continue to run the business as it has been operated until now, as a leading global supplier of Kenyan tea, under a new name. There will be no change in the employment arrangements for current employees of James Finlay Kenya.
Finlays has a long heritage in owning tea estates, however after a strategic review in 2022, it decided that a new strategic investor in James Finlay Kenya would continue to guide this unique business towards long-term sustainable growth for the benefit of the whole community and the Kenyan economy at large.
Leaf tea will continue to be a critical part of Finlays' portfolio, in which it has a strong global presence across the UK, Sri Lanka, Dubai, Kenya, Argentina, the US and China.
As a business, Finlays has also decided to place greater emphasis on growing its tea and coffee extracts business which it sees as offering particularly exciting growth opportunities for its global customers. Finlays has a long history in Kenya, and is continuing to invest in the country through its continued ownership of the Saosa tea extracts facility, and its tea sourcing and packing operations in Mombasa.