Friday, 5 May 2023 00:05 –      – 110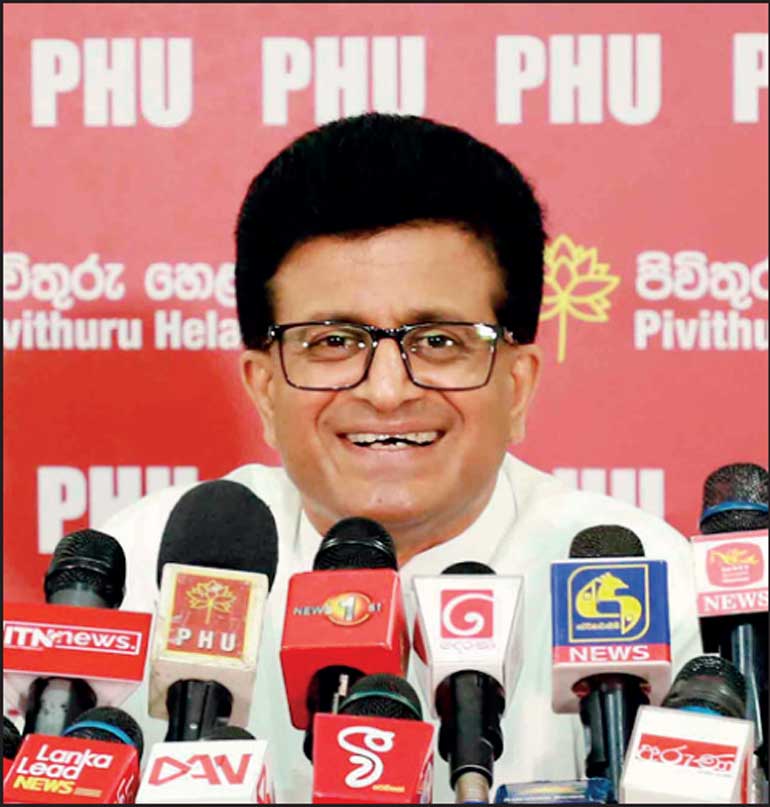 PHU leader MP
Udaya Gammanpila
---
Claims IMF staff-level agreement made no mention of domestic debt restructuring 
Says any efforts to restructure domestic debt at this juncture will heavily impact commercial banks 
Asks Govt. to not go through with the process or to hold key discussions before arriving at a final decision 
Pivithuru Hela Uruymaya (PHU) leader MP Udaya Gammanpila says the country's finance sector is now in turmoil due to the Government's agreement to restructure domestic debt. The MP said though the initial stance during IMF discussions was that domestic debt would not be restructured, the Government has now not only agreed to it but it has also been named as a precondition in the foreign debt restructuring process.
"The 1 September 2022 IMF staff-level agreement made no mention of domestic debt restructuring," he noted. Gammanpila said the MPs of the opposition called for the Government to present the staff-level agreement in parliament but were told it would be tabled after the final agreement is signed.
"But to date, the staff-level agreement remains a mystery," he said. Gammanpila claimed according to the information received this is because the Government has agreed to domestic debt restructuring after the agreement was already signed between the two parties. The MP made these comments at a press conference held at the party head office yesterday.  "The agreement mentions domestic debt restructuring in the most devious manner. In page 17 it says the authorities and their financial advisors are weighing different options and their associated legal procedures to optimise the design of a Local Law Local Currency debt treatment while preserving financial stability.  Here instead of the term restructure they have used the term optimise.   In other words, instead of debt restructuring it speaks of debt optimisation. But it gives no further details. Due to its vagueness bankers as well as depositors have now been left with doubts and serious concerns," he added.
The MP said a majority of the loans obtained by the Government had been granted by commercial banks. "Since 2019 these banks have provided their customers with relief periods for loan resettlement.  Bad debt has also become a serious issue due to the economic crisis. If the Government restructures domestic debt at this juncture it will heavily impact these banks," he said.
Noting that loans granted to the Government make up 40% of the assets belonging to these banks, the MP suggested the Government should refrain from embarking on a debt restructuring process. "If not, we ask the Government to conduct critical discussions on the matter before arriving at a decision," he added.