Thursday, 11 May 2023 00:00 –      – 71
---
Warns human rights violations and Anti-Terrorism Bill threaten annual trade concession worth over $ 500 m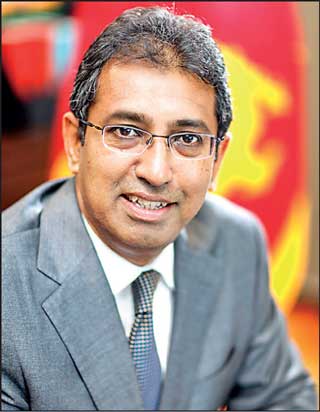 SJB MP Dr. Harsha de Silva
Main Opposition SJB MP Dr. Harsha de Silva yesterday told Parliament that critical debate looms for Sri Lanka's important GSP+ renewal from the European Union amidst pressure on the country over human rights violations and proposed Anti-Terrorism Bill.
"As Sri Lanka approaches the end of this year, the country faces a critical debate on whether it will retain its annual trade concession worth over $ 500 million to the European Union (EU) through the Generalised System of Preferences Plus (GSP+). Sri Lanka's garment sector, one of the top forex earners for the country, relies heavily on this economic lifeline," Dr. de Silva said. According to him, under new regulations, the EU now requires six countries, including Sri Lanka and Pakistan, to submit applications for the renewal of the GSP+ facility.
The EU will decide whether to grant the facility from 2024 to 2033 after evaluating compliance with various conventions related to human rights, labour rights, good governance, environmental protection, and democratic rights. However, Sri Lanka's proposed Anti-Terrorism Bill has raised concerns that it violates fundamental rights guaranteed by the country's constitution, potentially jeopardising its chance of regaining the GSP+.
"Losing this trade concession would have far-reaching economic consequences for Sri Lanka, particularly in the already-struggling garment sector. As the debate unfolds, the outcome will significantly impact Sri Lanka's future trade relations with the EU. The country must address these human rights and democratic governance issues to retain its economic lifeline and build a sustainable future," warned SJB MP.