---
Japanese Ambassador to Sri Lanka Hideaki Mizukoshi yesterday said a decision has not yet been made on reviving the Japan International Cooperation Agency (JICA)-funded US $ 2.2 billion Light Rail Transit (LRT) project, stretching from Colombo Fort to Malabe, which was abruptly terminated by the previous government.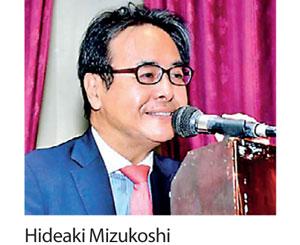 "No decision has yet been made. But it all depends on how the reforms of the Sri Lankan government go and whether Sri Lanka can regain the trust from the Japanese government and business community," Mizukoshi told a breakfast forum organised by the Ceylon Motor Traders Association in Colombo, yesterday.   "I think all depends on that. When those conditions are met, I think it will be considered,"
he added.   Urban Development and Housing Minister Prasanna Ranatunga recently said President Ranil Wickremesinghe's government is ready to renew the LRT project contract with a JICA loan facility, given its favourable conditions, including the low-interest rates and grace period of 12 years, which were completely ignored by the previous regime.