Saturday, 27 May 2023 01:50 –      – 14
Asks Health Secretary to reassign Dr. Shafi to Kurunegala Hospital
Says discipline-related allegations against the doctor were not proven in reports submitted to committee
Directs Health Secretary to report back to committee after the directives are carried out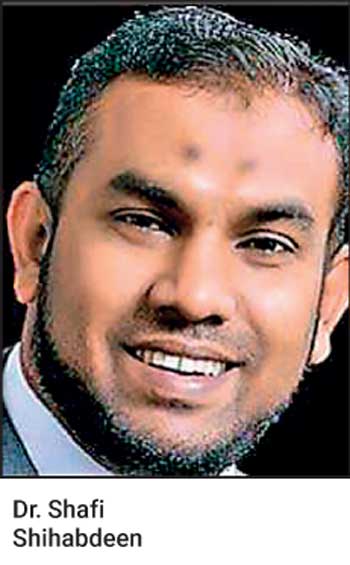 The Health Services Committee of the Public Service Commission yesterday closed its inquiry into Dr. Shafi Shihabdeen and directed the Secretary to the Ministry of Health S. Janaka Sri Chandraguptha to reassign him to the Kurunegala Teaching Hospital.
Shihabdeen was serving as a gynaecologist at the hospital when he was falsely accused and arrested for carrying out forced sterilisations on women on 24 May 2019.
In a letter addressed to the Secretary, the Committee stated that upon reviewing the initial disciplinary inquiry report submitted by the expert panel appointed by the Ministry in December 2021, they determined that the evidence presented did not substantiate the allegations against Dr. Shihabdeen.
Accordingly, the Committee said it has now concluded the disciplinary inquiry and directed the Ministry Secretary to reassign Dr. Shihabdeen to the Kurunegala Teaching Hospital with immediate effect.
The Secretary of the Health Services Committee of the Public Service Commission L.A. Kalukapuarachchi also instructed the Secretary to report back to him after the Committee directives are carried out.
In December 2021, the Ministry of Health made the decision to reinstate Shihabdeen to his position after he had been placed on compulsory leave due to the allegation. He also received pay arrears for the relevant time period, which he decided to donate to purchase essential medicines for the country's hospitals. After a period of pending status, the disciplinary inquiry against him has reached its conclusion.