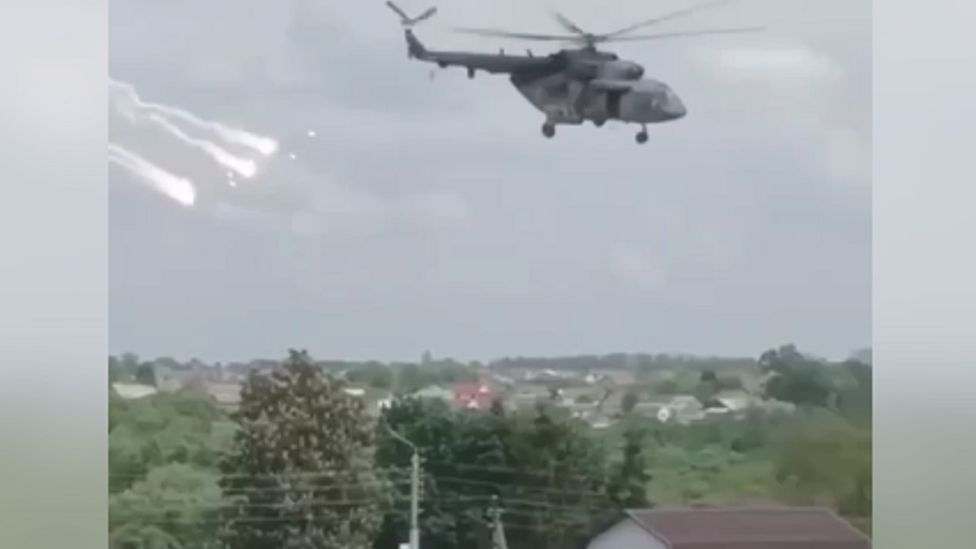 An armed group has crossed from Ukraine into Russia's Belgorod region and clashes there have injured a number of people, Russian authorities say.
Local governor Vyacheslav Gladkov said Russian forces were searching for "saboteurs" who, he said, had attacked Grayvoronsky district by the border.
Vladimir Putin's spokesman said the Russian president had been informed.
Ukraine denies responsibility and said Russian citizens from two paramilitary groups were behind the incursion.
Mr Gladkov said eight people had been hurt, including two people admitted to hospital after a village was shelled and three people who were hit by shrapnel in the town of Grayvoron.
Fighting had also damaged three houses and a local administrative building, and the situation remains "extremely tense", he said.
The governor said a "counter-terrorist operation" had been launched in the region, giving special powers to the authorities including on identity checks and communications surveillance.
BBC Verify has been analysing footage from the Belgorod region that emerged on social media on Monday.
So far, the team has located a video apparently filmed from a drone that features several armoured vehicles near a border checkpoint south of Belgorod. Additionally, BBC Verify has geolocated footage of helicopters operating in the region.
The footage is recent, but it is hard to say for certain from the videos what the exact sequence of events is.
Kyiv said those behind the ongoing incident were from groups called the Liberty of Russia Legion and the Russian Volunteer Corps (RVC).
The Liberty of Russia Legion – a Ukraine-based Russian militia which says it is working inside Russia to overthrow President Vladimir Putin – said on Twitter on Monday it had "completely liberated" the border town of Kozinka. It said forward units had reached the town of Grayvoron, further east.
However Mr Putin's spokesman Dmitry Peskov told Russian news agencies that efforts were under way to eliminate the sabotage group, and said its purpose was to draw attention away from the eastern Ukrainian town of Bakhmut – which a Russian mercenary group claims to have taken control of after months of intense and bloody fighting.
"We perfectly understand the purpose of such sabotage – to divert attention from the Bakhmut direction, to minimise the political effect of the loss of Artyomovsk [Bakhmut] by the Ukrainian side," he said.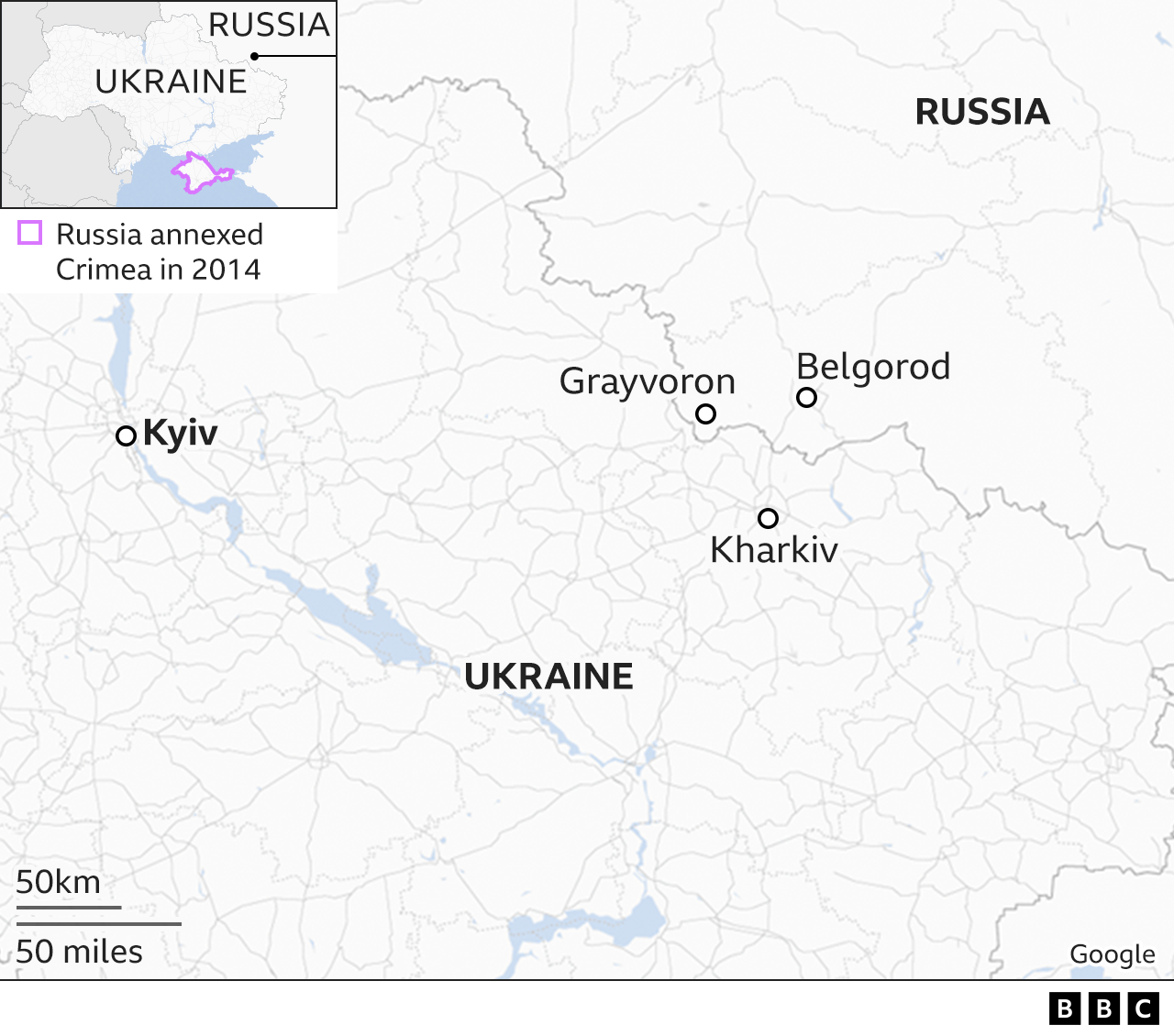 Kyiv says it still controls parts of the city.
"Behind these attacks are Russian citizens who are fed up with the actions of their terrorist regime", commented Yurik Sak, an adviser to Ukraine's defence minister.
Speaking to BBC Radio 4's World Tonight programme, he welcomed the developments and pointed to what he called a "growing trend of Russian partisan movements".
But he said he could not confirm or deny whether his country was harbouring or supporting the groups involved.
The latest incident comes ahead of a widely expected counter-offensive by Kyiv against invading Russian forces.
Parts of Belgorod and several other Russian regions have come under artillery or drone attack since Moscow launched its full-scale invasion of Ukraine in February last year.
Russian officials have blamed the Ukrainian military, although Ukraine has denied responsibility for alleged sabotage attacks on Russian territory.
In April, Russia accidentally dropped a bomb on the city of Belgorod, which lies 40km (25 miles) north of the border with Ukraine.
Additional reporting by James FitzGerald.