Govt. lacks competence to carry out key reforms: SJB
Thursday, 15 June 2023 02:29 –      – 45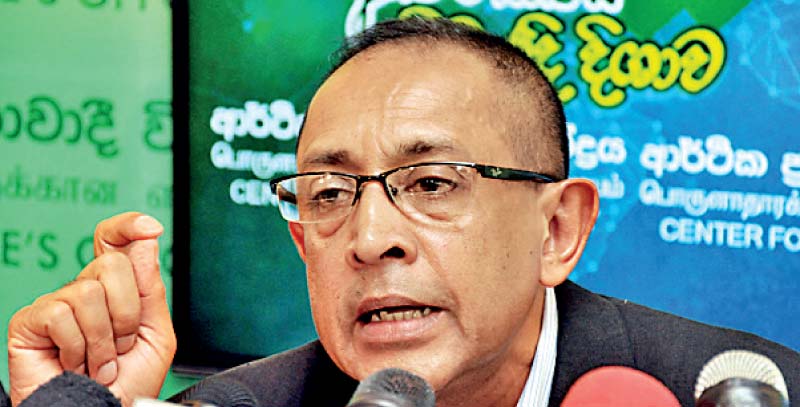 SJB Parliamentarian Kabir Hashim 
---
SJB MP Kabir Hashim underscores reforms essential to offer relief and stimulate growth but alleges Govt. sleeping
Flays Govt. ministers for making conflicting statements hence cannot be trusted
Charges those responsible for debacle not being held accountable yet still determine policy
SJB says no to domestic debt haircut but wants Govt. to ensure financial sector stability
---
By Darshana Abayasingha
---
The Main Opposition, Samagi Janabalawegaya (SJB), said the Government needs to urgently embark upon a program of reforms that is relevant to the country, but that it lacks competence to see them through. Addressing the media MP Kabir Hashim, said the same Government that promoted import substitution is now talking of importing luxury vehicles to grow tax revenues. Hashim noted this was an immature statement by ministers in a country that is still recovering from a serious foreign exchange crisis.
"There is no cohesion in this Government, there is no real policy. On one hand the State Minister of Finance states the economy will grow during the final quarter of the year, whereby he implies there is cash flow. However, the World Bank says it will contract by 4%, and even the IMF has said achieving positive growth will be difficult this year. So why is the Minister misleading the public? On the other hand, Minister Bandula Gunewardena says there will be no election this year, as there is no money. So, what is the truth?"
Hashim stressed on the need for the Government to push through necessary reforms and stated the Opposition will support progressive policy. Urgent action is needed, he says, to boost export infrastructure and it is foolish to try to increase revenue through imports, he said.
MP Eran Wickramaratne, who joined the briefing, said the ongoing IMF program will be further reviewed by the parties in September, and urged the Government to take effective measures to ensure the stability of the financial sector. He noted that debt restructuring is critical, but stated domestic debt must not be touched as banks held a large number of Government securities. The tax free slab must also be increased to Rs. 200,000 said Wickramaratne, and provide relief to the working class.
– Pix by Lasantha Kumara