SJB accuses Govt. of stealing the poor via DDO
Thursday, 6 July 2023 04:23 –      – 55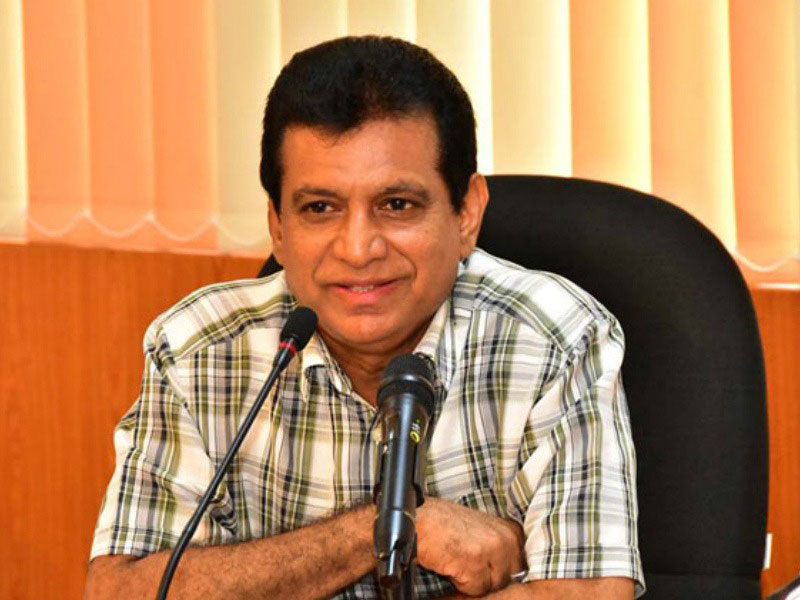 SJB MP Ashoka Abeysinghe 
---
SJB claims Govt. has committed bond scam which will cause loss of billions
Says Govt. is taking advantage of ongoing economic crisis by engaging in fraudulent practices
Accuses Govt. of attempting to appropriate EPF of country's working people
Claims losses incurred due to domestic debt restructuring must be borne equally by all stakeholders
---
The main Opposition Samagi Jana Balawegaya MP Ashoka Abeysinghe yesterday levelled serious accusations against the Government, claiming that it has carried out a scam reminiscent of the infamous Perpetual Treasuries bond scam.
The MP said the Government had auctioned Rs. 160 billion worth of bonds on 30 May while on the following day, an additional Rs. 40 billion worth of bonds were issued for guaranteed price purchase without undergoing any auction process. According to Abeysinghe despite inquiries, no details have been provided regarding the identity of the buyers involved in this transaction.
Adding to the concerns, the MP said the interest rate on these bonds was initially set at a staggering 25.62%. "However, the very next day, the rate dropped. If the bonds had been issued just one day later, they could have been offered at a lower interest rate of 23%," he claimed. "The alleged financial misconduct has reportedly resulted in a loss of Rs. 30 billion," he alleged. The MP accused the government of taking advantage of the ongoing economic crisis by engaging in fraudulent practices.  Abeysinghe also accused President Ranil Wickremesinghe along with the Rajapaksas of attempting to appropriate the EPF of the country's working people.
He said the current Parliament is a distortion and the Government is attempting to misuse the people's retirement funds in the form of the EPF through such a distorted Parliament. "We expressed our opposition to it in Parliament and will create awareness among the public as well," he said.
However, despite supporting the Domestic Debt Restructuring efforts, Abeysinghe said the Rajapaksas avoided the vote to feign their opposition to the move and are now claiming they stand with the people of the country. "But they ensured their lackeys were in Parliament to vote yes," he said.
"This is what the Rajapaksas always did as the most corrupt regime in this country. This is why they have been accused of committing economic crimes," he added. Abeysinghe said Wickremesinghe will never bring the Rajapaksas to book and is instead attempting to become President once more with their support.
Abeysinghe said the people are awaiting their chance to defeat both Wickremesinghe and Rajapaksas at the next poll.
He asked the people to not fall for the lies disseminated by the Government and the EPF will severely get affected by the Government's plans. "The benefit to the people will be decreased," he said.
Abeysinghe said the SJB is of the opinion that the losses incurred due to domestic debt restructuring must be borne equally by all stakeholders. "If so the losses to the EPF and ETF can be minimised," he noted.