Sampur Ground Mount Solar Power Park gains momentum with international financial support
Saturday, 8 July 2023 00:30 –      – 70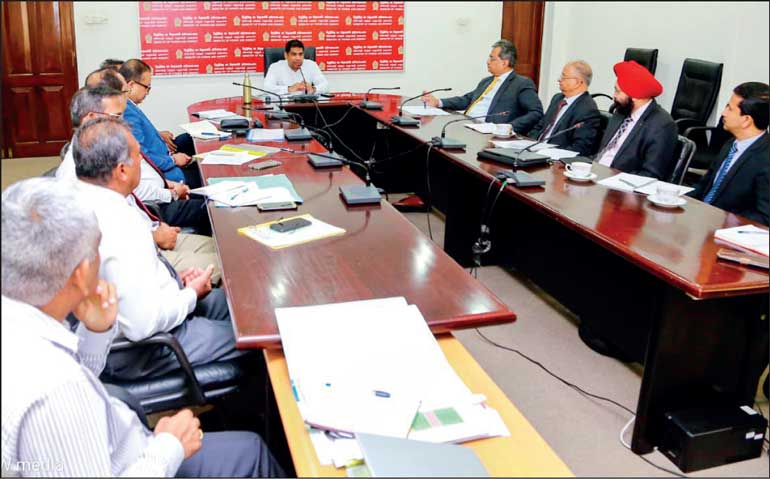 In a significant stride toward clean energy expansion, the Power and Energy Minister Kanchana Wijesekera announced yesterday that productive discussions had taken place between officials of NTPC India, Ceylon Electricity Board (CEB), Sri Lanka Sustainable Energy Authority (SEA), and Asian Infrastructure Investment Bank (AIIB) regarding the development of the Sampur Ground Mount Solar Power Park, boasting a capacity of 130 MW.
Minister Wijesekera expressed optimism about the project, highlighting the collaborative efforts of the CEB-NTPC joint venture.
He also noted that the energy permit for the first phase of the 50 MW power plant will be issued in the coming week, signalling the project's imminent progress.
"During the meeting, AIIB officials disclosed their commitment to providing $ 200 million to support the transmission and grid development in Sri Lanka. Additionally, they pledged $ 20 million to facilitate the project's development, underscoring their recognition of its potential impact on the country's renewable energy landscape," Wijesekera added.
The Sampur Ground Mount Solar Power Park holds immense promise for Sri Lanka, as it will significantly contribute to the nation's renewable energy capacity. This ambitious project aims to promote sustainable energy generation and reduce the country's dependence on fossil fuels, by harnessing the abundant solar resources available in the region.